El Salvador warns U.S. of another border surge, calls recent spike a 'wake-up call'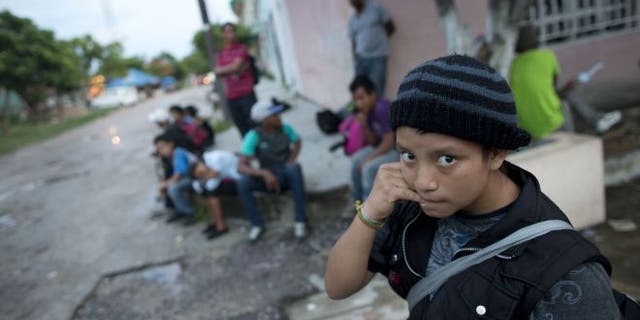 SAN SALVADOR, El Salvador (AP) – El Salvador's foreign minister expressed concern Wednesday over a recent spike in the number of unaccompanied minors crossing into the U.S. through Mexico.
Hugo Martinez warned that if the root causes of migration don't change, there could be a repeat of the 2014 crisis when tens of thousands of children and families streamed over the border.
"Here we have a warning sign that if we do not do anything to change the structural causes of that migration, no matter what we do we will always be at risk of that happening again," Martinez said.
Many Central American migrants who try to reach the United States say they are fleeing rampant violence, widespread poverty and lack of economic opportunity.
U.S. Customs and Border Protection says 10,588 unaccompanied minors crossed in October and November, up from 5,129 during the same two months of 2014.
However, Martinez noted that during the October-September 2015 fiscal year, the numbers were still down about 50 percent from the previous 12-month period.
"It's something we always told the United States: 'Look, sirs, we will do everything possible to reduce this flow,' and we did reduce it. ... But no measure will be sustainable over time if we do not push a medium- and long-term strategy," Martinez said in an interview on national television.
An initiative known as the Alliance for Prosperity in the Northern Triangle, which covers El Salvador, Guatemala and Honduras, aims to reduce Central American migration to the United States by fostering economic growth, improving public safety and bolstering institutions and human capital in those nations.
The White House has asked Congress for $1 billion to fund the initiative, though a key Senate panel has approved only $675 million so far.
The recent spike at the border "is a wake-up call for not only us but also for our partner, for the United States, which took on a commitment," Martinez said.