Eight held in Pakistan over 'trial by fire' ritual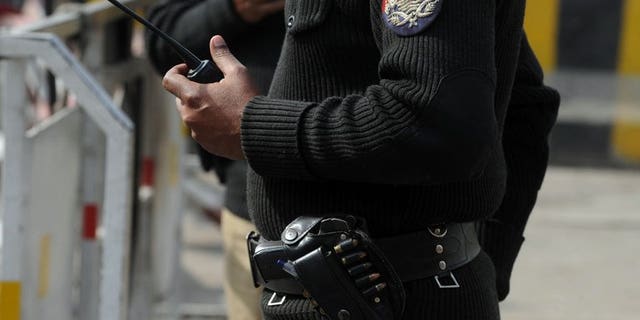 NEWYou can now listen to Fox News articles!
MULTAN, Pakistan (AFP) – Pakistani police have arrested eight people after three men accused of serious crimes were made to walk over hot coals in a 'trial by fire' ritual to prove their innocence.
A jirga, or council of elders, in Mana Ahmadi tribal village in the central province of Punjab ordered two murder suspects and one accused of adultery to undergo the ordeal on Sunday, local police official Saeed Khan Leghari told AFP.
The three men walked the length of a 24-foot (seven-metre) strip of burning coals and were declared innocent by the council after apparently coming through unscathed.
"At least eight people have been arrested in connection with holding the jirga in which suspects were made to walk on fire to prove their innocence," Leghari told AFP on Thursday.
Those arrested face charges of attempted murder and causing harm with fire, police said.
Local administration official Shafiullah Gondal confirmed the arrests.
Trial by fire, based on the premise that God will intervene to protect the innocent, has a history dating back thousands of years and across different cultures, though in Europe it was banned by the Church in the middle ages.
People in remote tribal villages often use jirgas to settle disputes, partly because of tradition and partly because Pakistan's formal justice system is notoriously slow and ineffective.
But jirgas have provoked controversy in the past by ordering young girls to be handed over as compensation in murder cases, and the Supreme Court has declared them illegal.