Egypt's president awards medals to sacked generals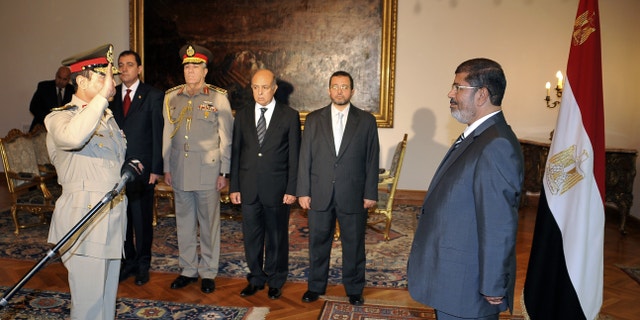 CAIRO – Egypt's president has given awards to the nation's two top military commanders, two days after he ordered their retirement.
Field Marshal Hussein Tantawi, who ruled Egypt through his military council for 17 months after last year's popular uprising overthrew longtime President Hosni Mubarak, and his chief of staff, Lt. Gen. Sami Anan, made their first public appearance to receive the nation's highest medal.
President Mohammed Morsi, who ordered the two to leave their posts and take positions on his advisory council instead, presented the awards.
His decision Sunday stunned the nation. It followed a power struggle between the Islamist president and the powerful military, which indirectly ruled the nation for six decades.
After awarding them the Nile Medal, Morsi met with Tantawi and Anan.