Egypt's Mubarak to Be Brought to Cairo for Trial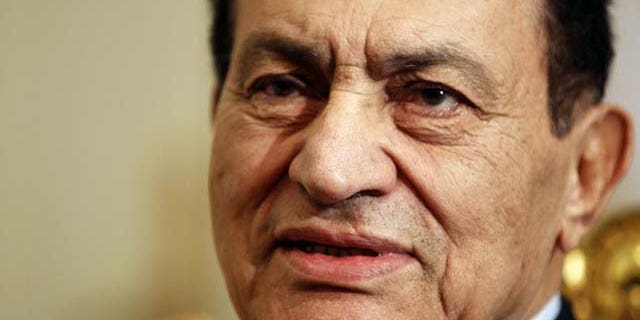 CAIRO -- The trial of Hosni Mubarak, his sons and former interior minister will be held in Cairo, a top judiciary official said Thursday after the health minister declared the ousted president well enough to be brought to the capital from a hospital in the Sinai.
The announcements made it a certainty that the 83-year-old Mubarak will be brought back to Cairo for the first time since his Feb. 11 fall from power. But an appeals judge must still formally announce the move, but according to Egyptian law, the defendant must physically appear in court
Reports that Mubarak's health was faltering had raised speculation his trial, due to start Aug. 3, could be postponed or held in Sharm el-Sheikh, the Red Sea resort in the Sinai where he has been undergoing treatment -- while in custody -- since shortly after his ouster.
Deputy Justice Minister Mohammed Munie told the state news agency MENA that a "final decision" has been made to hold the trial in a hall at Cairo's Convention Center. The decision was made by representatives of the ruling military, security officials and the industry and trade minister, who oversees the convention center.
Health Minister Amr Helmy gave the green light for Mubarak to be moved.
"Mubarak's health is in an appropriate condition to be tried in Cairo," he told reporters Thursday.
Mubarak is to be tried on charges of corruption and ordering the killing of protesters during the 18-day uprising against him. Going on trial with him are his sons, Gamal and Alaa -- charged with corruption -- and former interior minister Habib el-Adly, also charged with ordering the killings of protesters.