Egypt leader urges people to defend state ahead of protests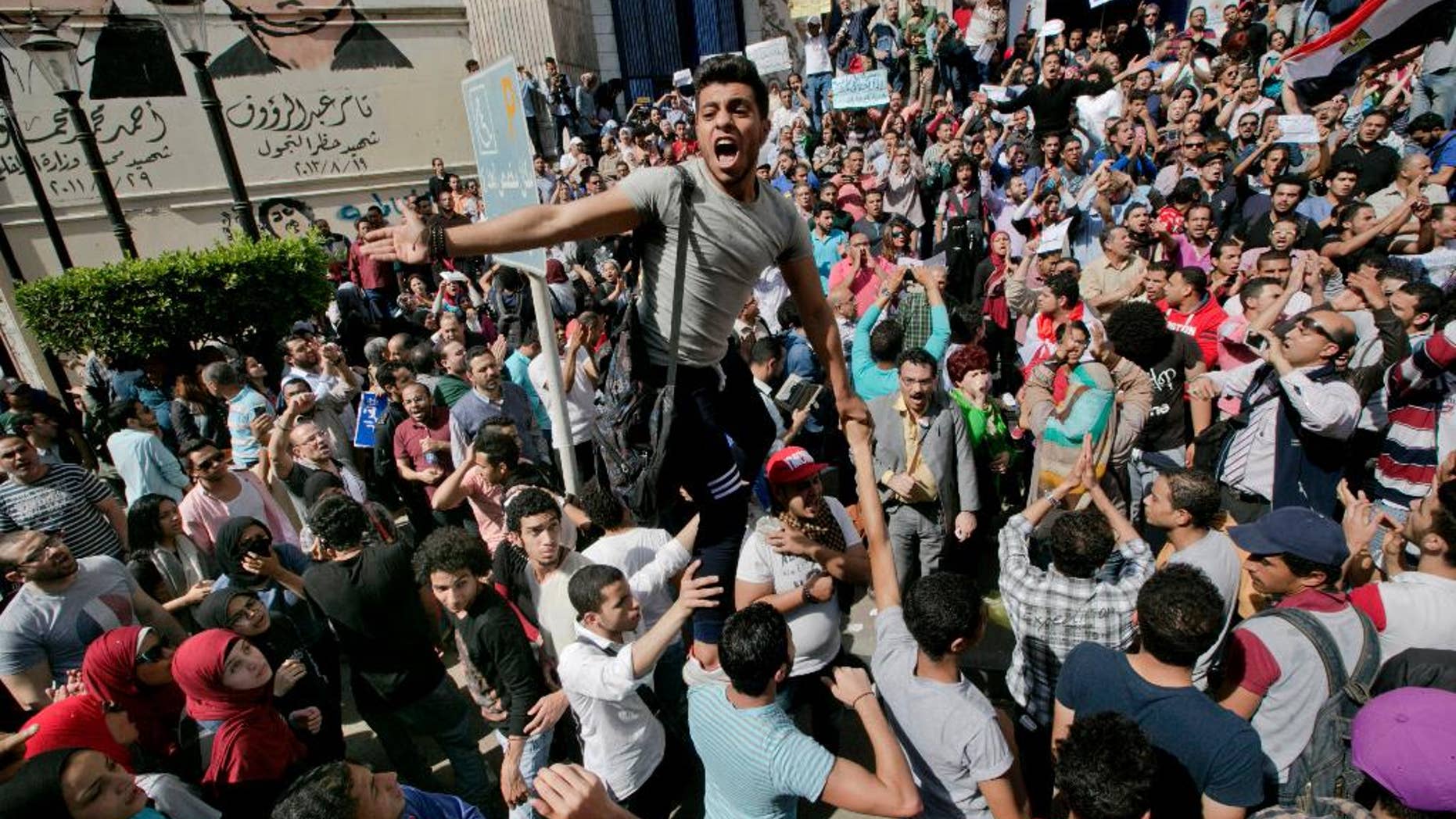 CAIRO – Egypt's president is urging people to defend the state and its institutions from "the forces of evil" a day before planned demonstrations against his policies, including the transfer of two Red Sea islands to Saudi Arabia.
In a widely televised speech Sunday, President Abdel-Fattah el-Sissi insisted on the need for stability in the Arab world's most populous country, saying that attempts to degrade it "won't be successful" if Egypt stands united.
Earlier this month, thousands marched against el-Sissi's policies in the largest demonstrations since he assumed office in 2014. The protests featured slogans used in the 2011 uprising that toppled longtime leader Hosni Mubarak.
The protesters, including politicians and activists, called for more demonstrations on Monday.