Duterte asks US on sea feud with China, 'Are you with us?'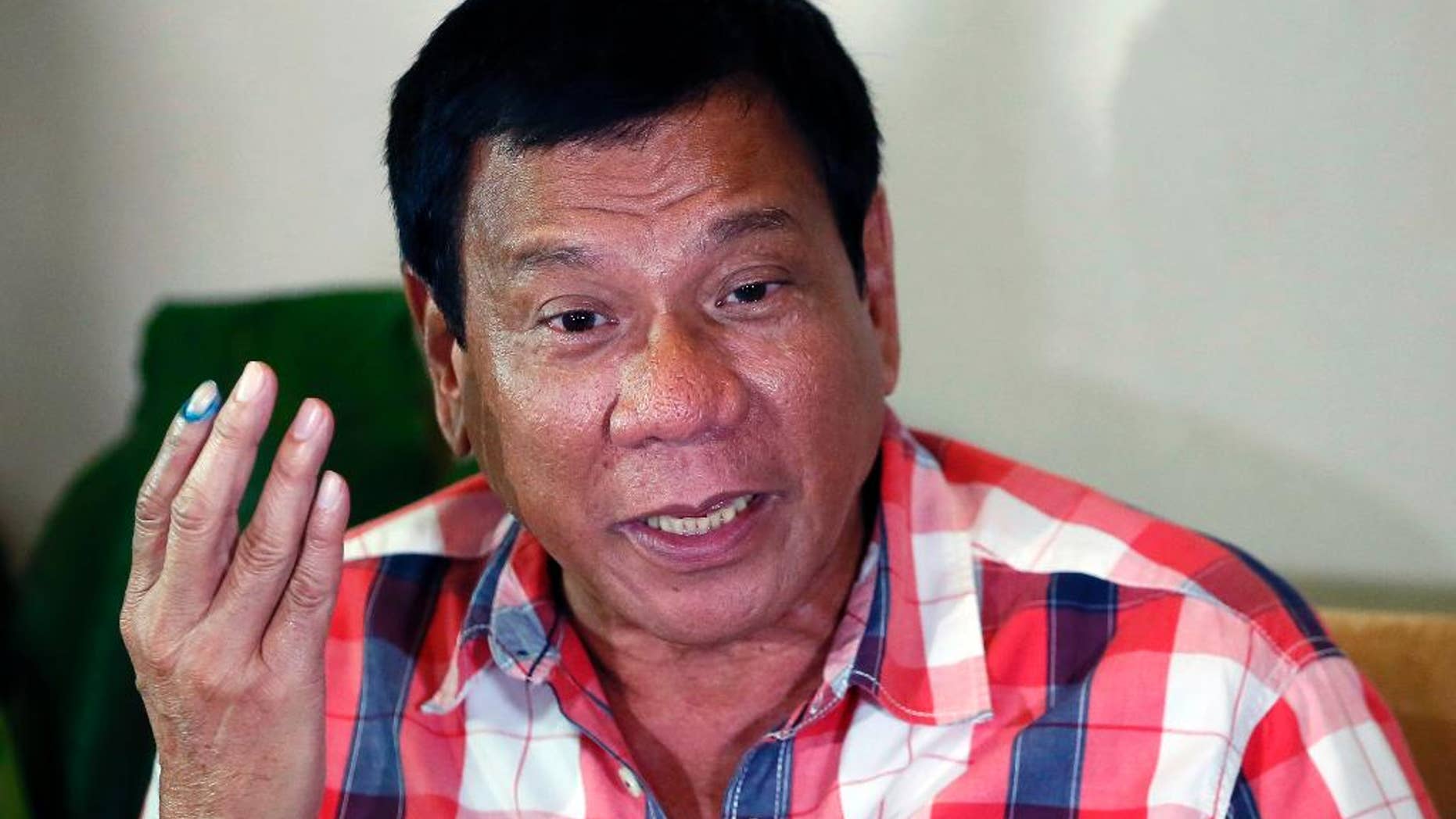 MANILA, Philippines – The Philippine president-elect says he has asked the U.S. ambassador whether Washington will support the Philippines in case of a possible confrontation with China in the disputed South China Sea.
Rodrigo Duterte said Tuesday that he recently asked U.S. Ambassador Philip Goldberg, "Are you with us or are you not with us?" and Goldberg responded, "Only if you are attacked."
A 1951 Mutual Defense Treaty between the U.S. and the Philippines says each country will "act to meet the common dangers" if one is attacked. There have been longstanding questions from the Philippine side whether the U.S. would help if the Philippines gets into a confrontation with China over their territorial dispute.
The U.S. has taken no formal stance on competing Philippine and Chinese claims in the South China Sea.