Dutch foreign minister may fly to Saudi in bid to ease anger at lawmaker's anti-Islam message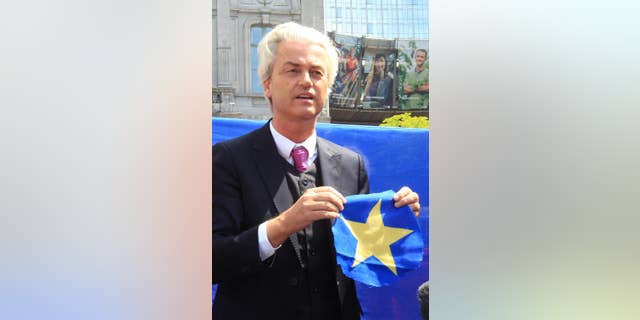 THE HAGUE, Netherlands – The Dutch foreign minister says he may fly to Saudi Arabia in a bid to ease anger in Riyadh over anti-Islam messages distributed by firebrand lawmaker Geert Wilders.
Frans Timmermans told reporters at the Dutch parliament Wednesday that he couldn't confirm reports Saudi Arabia will impose sanctions on the Netherlands to protest Wilders spreading stickers late last year with the words: "Islam is a lie, Muhammad a criminal, the Koran is poison" printed in Arabic on the Saudi flag.
Timmermans says he wants to make clear to Saudi authorities "that the Netherlands has freedom of expression, but that Mr. Wilders' standpoint on this issue — deliberately offending people by manipulating a flag — is absolutely not shared in any way by the Dutch government."