Dramatic Growth in Households Led by Single Women in New Mexico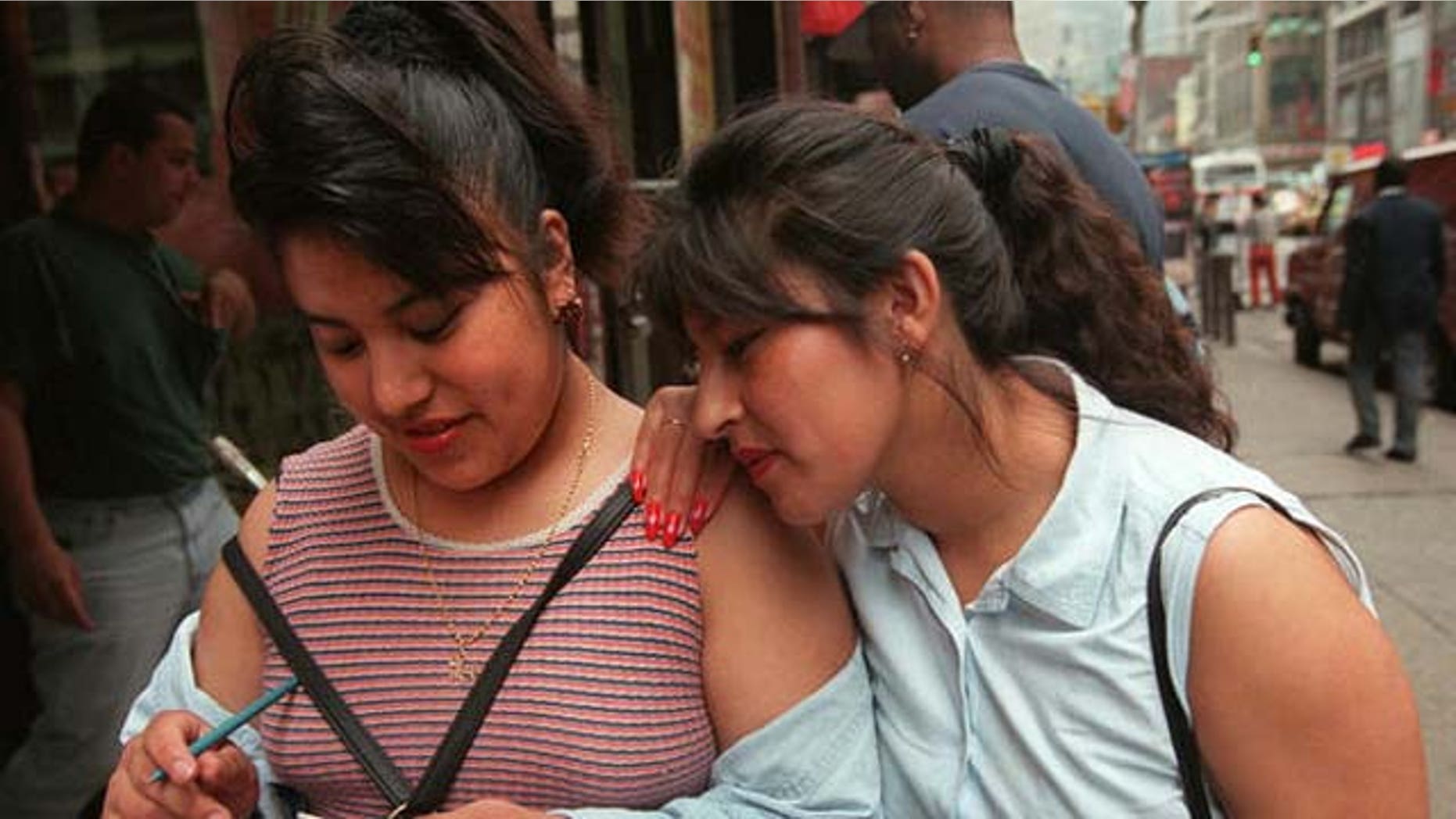 In New Mexico, households led by single women grew five times the rate of those led by couples, according to new U.S. Census Bureau figures.
Some social advocacy groups are pointing to recent economic pressures as one possible reason.
The Census Bureau on Thursday released a detailed breakdown of the state's population based on age, sex and race along with details about the more than 791,000 households that were counted.
It's clear the number of households across New Mexico grew as the population expanded to more than 2 million over the last decade, but what's different is the makeup of those households.
The number of families headed by women with no husband present grew nearly five times faster over the last decade than the number of families that included a married couple, according to the figures.
Still, married couples made up about 45 percent of households. That's about 5 percent less than a decade ago.
Non-family households also increased by nearly 29 percent from 2000 to 2010, while the number of family households saw an 11 percent jump.
So what changed over the last decade?
Advocacy groups that help low-income families, the homeless and others are grappling with that very question, but some experts say recent economic turmoil could be partly to blame.
Before Thursday, Kim Posich, executive director of the New Mexico Center on Law and Poverty, said he had only anecdotal evidence that the makeup of New Mexico's families was changing.
"We are seeing it," he said. "The economic pressures of not being able to make it, of being out of work, of not being able to make the house payment, of losing homes, of having to move -- all the different ways that people are dealing with the kinds of financial pressures that this recession has added on top of what they already face are breaking families up."
He pointed to a case one of his staff members was working on just the other day.
A man who had been working in the dairies in New Mexico all of his life was injured on the job. His wife was working three jobs to make up for the lost income. They had children and they were slowly seeing their assets being eaten away.
The recession hit, the wife lost her supplemental jobs and the couple eventually divorced, Posich said.
"Five years ago, they were a solid family raising two children," he said. "They represented what all of us would look at and say `That's a healthy home environment."'
A "serious strain" is what Posich said some families are facing.
The census numbers reflect only what has already happened, so some advocates are worried that many New Mexicans are still scrambling as the economy sputters along.
The census figures also show owner-occupied homes numbered more than a half-million in 2010, an increase of about 14 percent over the last decade. Meanwhile, the number of occupied rental units grew by more than one-fifth during the same period.
What's not included is the number of people who have had their homes foreclosed in recent years or those who have been forced to move because their rental properties were turned over to banks.
Winona Stoltzfus, executive director of Albuquerque Health Care for the Homeless, said her organization has seen only a slight increase in the number of people seeking help.
"We've been a little bit nonplussed by this," she said. "We're wondering what's happening in Albuquerque. We expected to see an increase in people seeking services, especially families, women and children and we haven't. So where are they? Our question is what can we do to reach them."
Like the families who are struggling, advocates said the safety net of government programs and nonprofit organizations are also feeling the pinch.
Gov. Susana Martinez announced earlier this month that she would use leftover federal stimulus money to help low-income families buy clothing for their school age children. She also wants lawmakers to address a lack of funding for New Mexico's supplemental food stamp program during the upcoming special session.
Posich said those things will help, but the system is already strained.
"It's tough. It really is," he said.
This is based on a story by The Associated Press.
Follow us on twitter.com/foxnewslatino
Like us at facebook.com/foxnewslatino