Documentary claims Pan Am flight bombing was ordered by Iran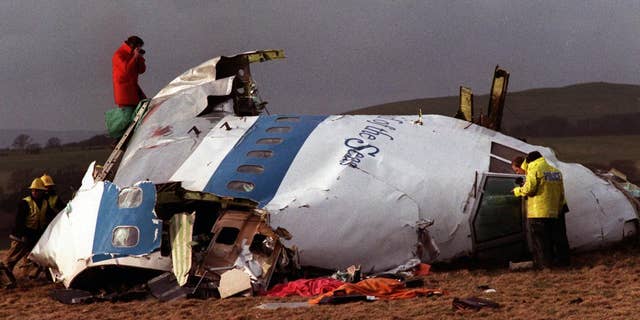 A new documentary to be broadcast this week will make the case that the 1988 bombing of Pan Am Flight 103 over Lockerbie, Scotland was carried out on orders from Iran, and not former Libyan leader Muammar Qaddafi.
The film's claim centers on the testimony of Abolghassem Mesbahi, a former Iranian intelligence officer who defected to Germany in the 1990s. Mesbahi claims that the Pan Am bombing was an act of revenge for the shooting down of Iran Air Flight 655 by the USS Vincennes in July 1988.
The documentary, which will air on Al Jazeera, names four conspirators who were members of the Syrian-based terror group Popular Front for the Liberation of Palestine -- General Command. Two members of the cell were arrested months before the bombing by German police, who recovered four bombs, one of which was similar to the one used on Pan Am 103. However, authorities believed that the terrorists had made a fifth bomb, which was never found and may have been used in the attack.
"Iran decided to retaliate as soon as possible. The decision was made by the whole system in Iran and confirmed by Ayatollah Khomeni," Mesbahi says in the documentary, according to The Daily Telegraph. "The target of the Iranian decision-makers was to copy exactly what happened to the Iranian Airbus. Everything exactly the same, minimum 290 people dead."
The December 21, 1988 bombing killed all 259 people on board, as well as 11 people on the ground. Of those, 178 were Americans.
Abdelbaset al-Megrahi, a former Libyan intelligence officer, remains the only person ever convicted of the bombing. He was found guilty in 2001, released on compassionate grounds in 2009, and died of cancer in 2012. He always denied having anything to do with the bombing.
Qaddafi admitted responsibility for the bombing in 2003 and paid over $2.5 million in compensation to the victims' families. However, Qaddafi's son has maintained that the gesture was less a genuine expression of remorse than a political move to persuade the West to lift economic sanctions.