Di Canio 'very happy' with squad's fitness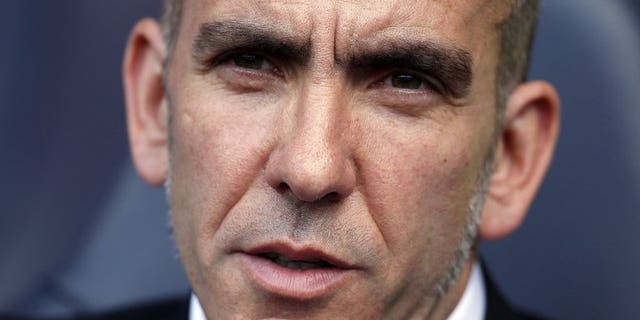 NEWYou can now listen to Fox News articles!
HONG KONG (AFP) – Sunderland boss Paolo Di Canio joked on Sunday that he would have to cough up the cash to his players after threatening to fine them if they returned for pre-season overweight.
The Italian said he was "very happy" with the fitness of his new-look squad and laughed that he should be sending money the players' way because "some of them were underweight".
"They are lucky. Now I have to pay them because some of them were underweight," Di Canio said upon arrival in Hong Kong, where his side will play Spurs in the Barclays Asia Trophy on Wednesday.
At the end of last season Di Canio hit the headlines when he warned the Black Cats that he would slap a fine on any team member who came back from summer two kilos (about four lbs) overweight.
"No fines. Beautiful," the manager said.
"I was very happy. Some of them came two kilos underweight. I said if they were two kilos over I would fine them so now I have to give them 1,000 pounds ($1,500) maybe."
Di Canio, who took over Sunderland near the end of last season and kept them in the Premier League, has courted controversy with his hardline approach.
The former Lazio and West Ham striker has revamped his squad over the summer in a bid to avoid the struggles of last season, bringing in a number of new faces including the Italian international Emanuele Giaccherini and striker Jozy Altidore.
And Di Canio said he was not done splashing the cash just yet.
Asked if he was planning on bringing in more fresh faces, he said: "Of course. Obviously we know -- the board knows -- that we need something more. But I don't know if it's possible at the moment.
"We have already made some good signings and the club has made some sacrifices in some ways, they have spent some money.
"So I am happy but obviously it would be better to bring in one or two other players, but we will see."
Sunderland start their new league campaign at home to Fulham on August 17.