Dethroned Miss Florida USA denies she broke pageant rules, files $15 million lawsuit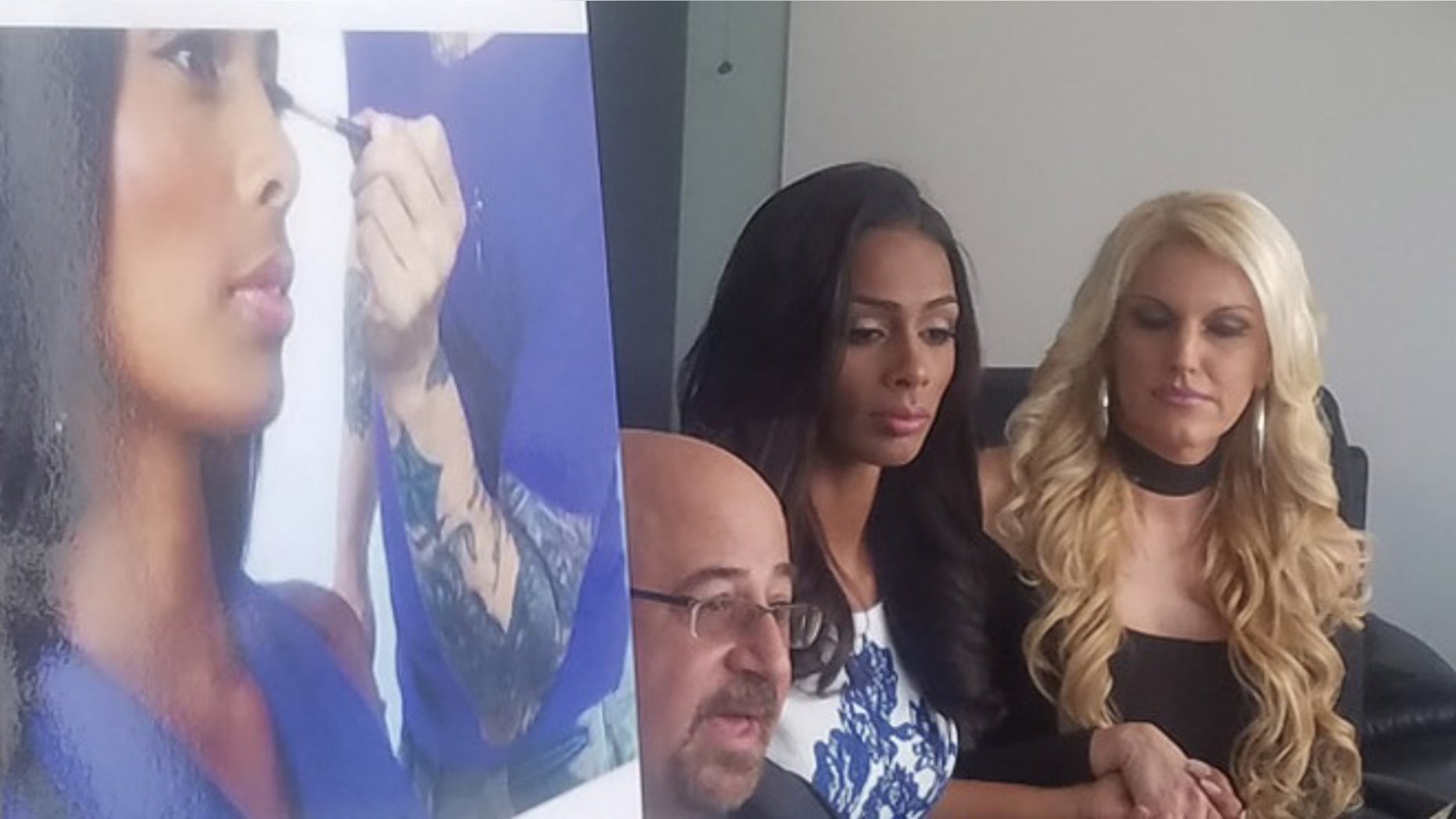 Miami – Claiming a need to restore her tarnished reputation, Genesis Davila is suing the organizers of the Miss Florida USA pageant after she was stripped of her crown due to allegations that she broke the beauty contest's rules.
Flanked by her attorneys and her life coach at press conference in Miami on Monday, Davila said the accusations took her by surprise. "The way I found was through social media," said the beauty queen, who is demanding $15 million.
"Of course, I was devastated," she said. "I have faced many challenges in my life, but nothing like this."
Davila, a Puerto Rican, represented Miami Beach during the June 28 to July 2 pageant.
Her reign was short-lived. Pageant officials took away her 2017 crown three weeks following her coronation, after Miss Florida executive producer Grant Gravitt Jr. claimed eye-witness accounts and other evidence shows she violated rules by having professional stylists not affiliated with the pageant fix her hair and makeup before the show.
"We have a zero-tolerance policy on rules," Gravitt said at the time.
Richard Wolfe, Davila's attorney, said she is personally suing Gravitt because of untruthful statements he allegedly made about his client. "He acted maliciously to defame my client," Wolfe said. "She was unjustly stripped of her crown and it is our job to get it back to her."
Wolfe initially accused Gravitt of falsely claiming that Davila was not a U.S. citizen, which would have barred her from participating in the pageant. Gravitt then allegedly manufactured the allegations that Davila used a professional stylist for the show.
Davila's lawyer claimed Gravitt shared on his social media accounts a screen shot of a photo his client posted on her Instagram account of a professional stylist applying makeup to her face as proof she cheated.
"She had it done nine days earlier for a shoot on something completely unrelated," Wolfe said. "Mr. Gravitt intentionally cropped this [photo] to strip her of her crown. He made up false evidence."
Wolfe claimed Davila is a victim of an unfair judging system in which a group of "insider" contestants are given preference.
Davila's $15 million lawsuit was filed in Miami-Dade Circuit Court and names Gravitt Jr., his company Tel-Air Interests, and IMG Universe, the company that owns the Miss USA, Miss Teen USA and the Miss Universe pageants.
A spokesman for Tel-Air said Gravitt and the company cannot comment on pending litigation.