Miss Florida stripped of crown – 'made poor life choice,' pageant official says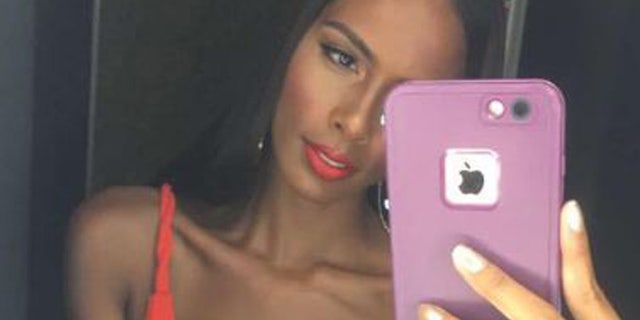 In a fall from grace, Génesis Dávila, a Puerto Rican model, only wore the Miss Florida crown for seven days.
The Puerto Rican beauty was stripped of her title after pageant officials discovered Davila used professional stylists to help her with hair and makeup in her private room the night of the pageant – a breach of the rules.
The dethroning of Dávila, 23, comes hard on the heels of Miss Corpus Christi, Caitlin Cifuentes, losing her tiara after it was discovered there was a pending criminal charge against her that included a deferred probation for aggravated assault with a deadly weapon and probation for a misdemeanor driving while intoxicated case.
"We have a zero-tolerance policy on rules," Grant Gravitt, the pageant's executive producer, told the Miami ABC affiliate, WPLG. "Whether it's something major or minor, it's all about keeping an equal and level playing field."
Gravitt added, "Unfortunately our title holder sought an unfair competitive advantage, and that's just not acceptable in our system."
He said pageant organizers received several complaints from contestants, and there were witness who attested to the existence of Dávila's beauty team.
"When one steps out of line, it's not fair to the other 64, and I couldn't look at the other 64 in the eye knowing that I had substantial proof to say, unfortunately, she sought an unfair advantage," Gravitt said.
"She made a poor life choice," he said.
Dávila's attorney, Mayra Joll, told WPLG that she believes her client is still Miss Florida USA and that "justice will be served."
The beauty represented Puerto Rico at the 2014 Miss World pageant. In the Florida contest, she was representing Miami Beach – had she won Miss USA, she would have had the chance to compete for Miss Universe 2017.
The new Miss Florida USA was the pageant's first runner-up, Dominican-born Linette de los Santos.