Colombian pageant queen jailed in China for smuggling coke spared the death penalty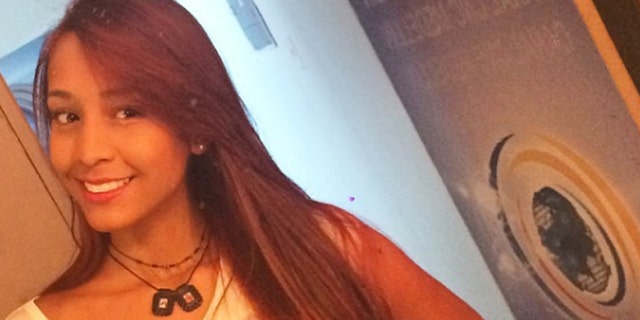 NEWYou can now listen to Fox News articles!
Juliana López Sarrazola was hoping to compete in the Miss World competition in China in 2015, but instead ended up in prison for allegedly smuggling more than a pound and a half of cocaine into the country.
How do you say "Oops!" in Chinese?
López Sarrazola, 22, was facing life in prison or even a death sentence for her crime, according to the South China Morning Post, but this week the People's Intermediate Court of Guangzhou gave the Colombian model and former Miss Antioquia a 15-year sentence, at the end of which, she will be expelled from the country.
A year ago on July 18, López Sarrazola was arrested at the Guangzhou Baiyun International Airport, near Hong Kong, with 610 grams of cocaine hidden in a laptop computer.
"I wanted to attend the Miss World beauty contest in [December] 2015," López Sarrazola, who admitted to having smuggled the drugs, told the court, according to the Morning Post. "It takes quite some money to pay for the travel and hotels."
López Sarrazola's lawyer stated that the Colombian beauty tried to borrow money from a man identified only as Sergio, who would pay her $2,500 for smuggling the cocaine.
She claimed that Sergio said he would kill her family if she didn't cooperate. López Sarrazola's lawyer quoted incriminated text messages sent to her cell phone as evidence of her being coerced into acting as a mule.
Friends of López Sarrazola in Medellín, Colombia, don't believe that the model would knowingly transport drugs and are relieved that she was spared the death penalty.
"We are 'happy' in quotation marks because we know that China is very radical, and we expected the worst," López Sarrazola's friend, Alejandro Duque, told the Medellín newspaper, El Colombiano. "I think they considered her good behavior [in the judgment]."
Another friend, Daniela Henao Salgado, told the paper, "I'm happy. I've been assured Chinese authorities have given her 15 years which could be reduced to 7 or 8 years, depending on her behavior."