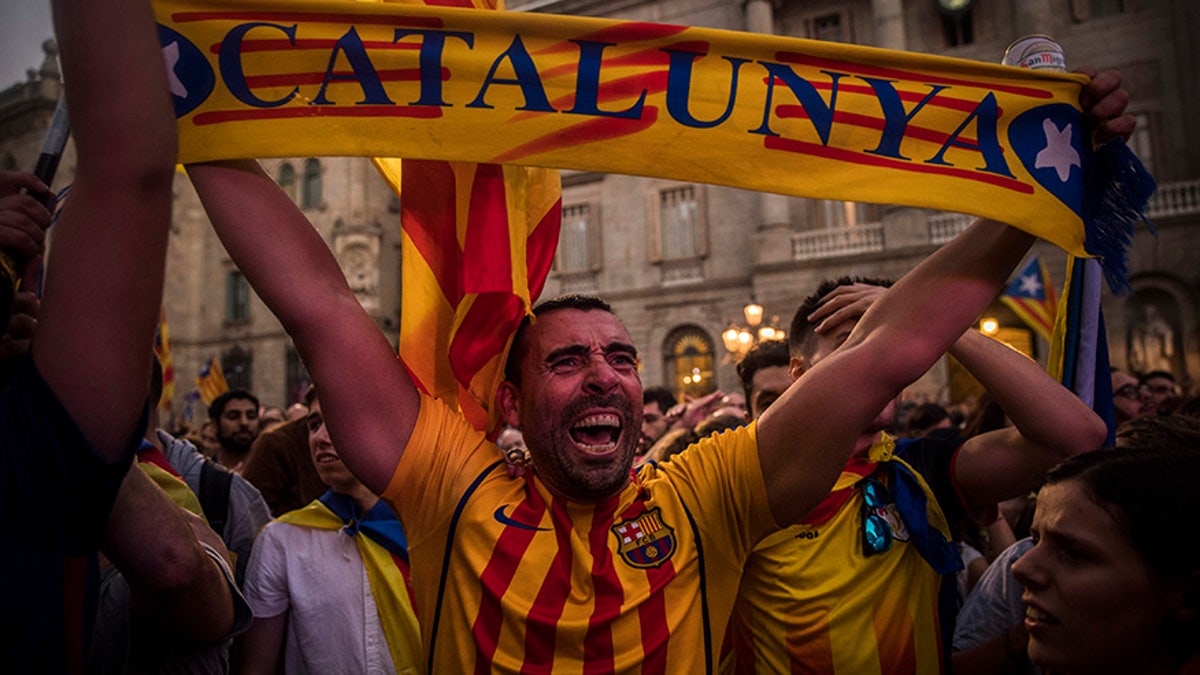 Catalan leaders are calling for peaceful opposition to the Spanish government's takeover of the regional parliament on Saturday.
In a brief statement, Carles Puigdemont seemed to convey that refuses to accept his firing ordered by central authorities in Madrid, who officially took over command of the northeastern region.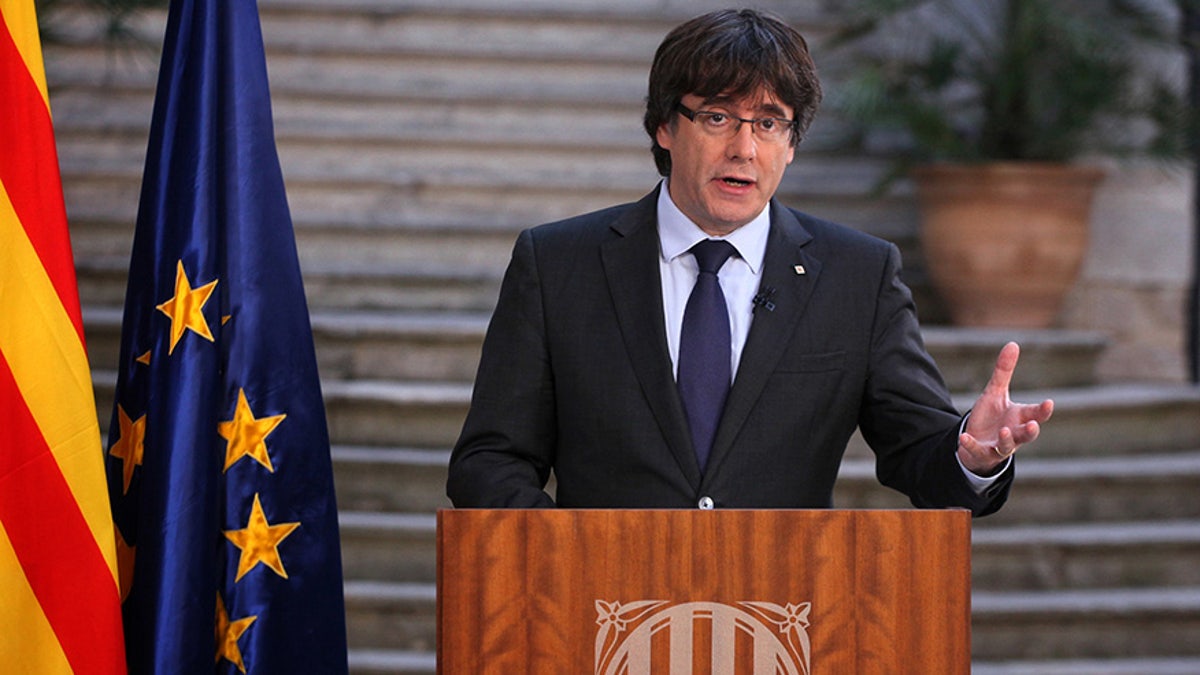 "It's very clear that the best form of defending the gains made until now is democratic opposition to article 155," Puigdemont said.
Spain took formal direct control of Catalonia on Saturday, on paper firing the region's defiant separatist government a day after lawmakers passed a declaration of independence for the prosperous northeastern region.
The move came after one of the most tumultuous days in the country's recent history, as the national parliament in Madrid approved unprecedented constitutional measures to halt the secessionist drive by the regional parliament in Barcelona.
Spain made the takeover official by publishing special measures online early Saturday in the country's gazette.
Spanish Prime Minister Mariano Rajoy, who now replaces Puigdemont as the top decision-maker in the northeastern region, has also dissolved the regional parliament and called a new regional election to be held on Dec. 21.
Still, it was not clear at all whether a new election would solve Spain's problems with separatists in Catalonia. Polls suggest pro-independence parties would likely maintain their slim advantage in parliamentary seats but would not get more than 50 percent of the vote.
"Spain is living through a sad day," Rajoy said. "We believe it is urgent to listen to Catalan citizens, to all of them, so that they can decide their future and nobody can act outside the law on their behalf."
Puigdemont and 12 other members of the Catalan Cabinet will no longer be paid and could face charges of usurping others' functions if they refuse to obey. There was no immediate sign that top Catalan officials will do so, or comply with the orders.
Beyond any possible resistance from top Catalan officials, it's unclear how Rajoy's government in Madrid will be able to exert its control at lower levels of Catalonia's vast regional administration.
Catalonia had secured the ability to govern itself in many areas, including education, health and policing, since democracy returned to Spain following the death of dictator Gen. Francisco Franco in 1975.
Some among Catalonia's roughly 200,000 civil servants have said they will refuse to obey orders from Madrid. They risk being punished or even fired under the special powers granted to central authorities by the nation's Senate on Friday.
Catalonia held its independence referendum Oct. 1 and declared independence more than three weeks later. The U.S., France and Germany were among several countries who rejected the declaration.
The Associated Press contributed to this report.