Debris off Madagascar 'most likely' from Malaysia Airlines Flight 370, report says
Aircraft debris found in Madagascar is "most likely" from the ill-fated Malaysia Airlines Flight 370, according to a report released Sunday.
The five pieces of debris were found in different locations in Madagascar as recently as this August and included a floor panel of a Boeing aircraft.
The report released Sunday from the MH370 Safety Investigation Team said most parts were from an aircraft but the floor panel was from a Boeing 777 and "most likely MH370," according to The West Australian.
MH370 SUSPECTED WRECKAGE TURNED OVER TO MALAYSIA
The Boeing 777 carrying 239 people from Kuala Lumpur to Beijing vanished March 8, 2014, and is presumed to have crashed in the far southern Indian Ocean.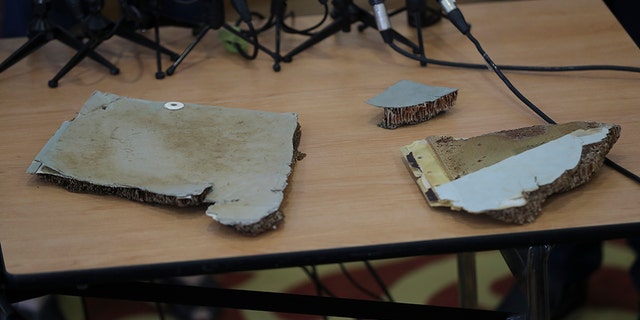 A safety report released by investigators in July 2018 concluded the aircraft was likely steered off course deliberately by someone and flew over the Southern Indian Ocean for more than seven hours after communications were severed.
The report provided no firm conclusions about what happened, and the head of the MH370 safety investigation team said that more definitive answers could come if the plane's wreckage and black boxes are found.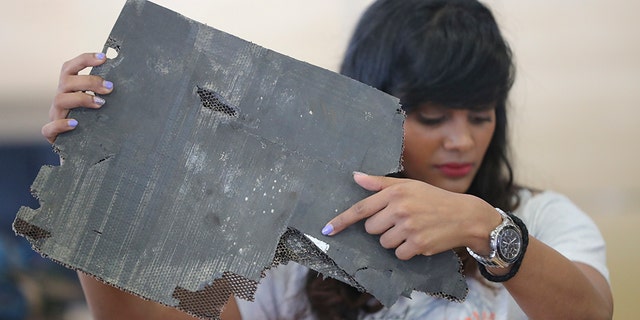 The debris in Madagascar was handed over by Malaysian officials in November by American wreck hunter Blaine Gibson and some relatives of those lost in the MH370 disappearance.
MH370 CAPTAIN WAS SUICIDAL, AVIATION EXPERTS SAY
In November, Gibson told AirlineRatings.com that a key piece of debris was identified as being from a Boeing 777 by using a fragment of a label that was still attached.
"The debris proves two things – that MH370 crashed violently and it almost certainly is in the Southern Indian Ocean," he told the website at the time.
CLICK HERE TO GET THE FOX NEWS APP
More than 30 pieces of suspected debris have been located globally but only three wing fragments had been confirmed to actually be from MH-370.
Various multinational searches have been conducted for the aircraft but were eventually called off. The Australian Transport Safety Bureau's final report on the search called the continuing mystery over the fate of the plane "almost inconceivable."
Fox News' Greg Norman and The Associated Press contributed to this report.