Death toll from blast at China chemical factory rises to 5, cause still under investigation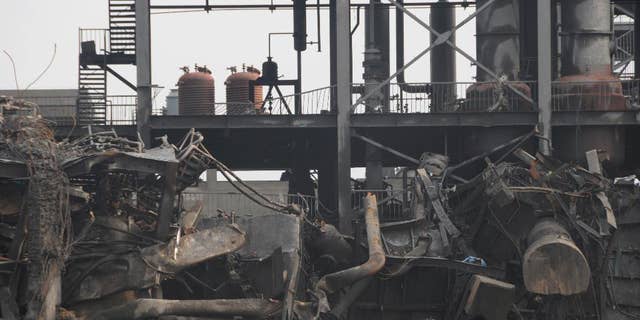 BEIJING – The death toll from an explosion at a chemical factory in eastern China has risen to five and the cause of the blast is still under investigation, state media reported Wednesday.
The factory that produces adhesive materials exploded on Monday night in Lijin county in Shandong province.
The official Xinhua News Agency said Wednesday that at least five people had been confirmed dead, citing the publicity department of Dongying city government, which administers Lijin. On Tuesday the toll was reported as one.
The blast came nearly three weeks after massive chemical warehouse explosions in Tianjin — just 300 kilometers (190 miles) away — exposed lax enforcement of safety regulations.
The Tianjin blasts killed at least 159 people. The warehouses were closer to homes than is allowed under safety regulations, and they were storing too much hazardous material.
__
This story has been corrected to show that original death toll was reported on Tuesday.