Deadly pre-poll clashes in Mali flashpoint town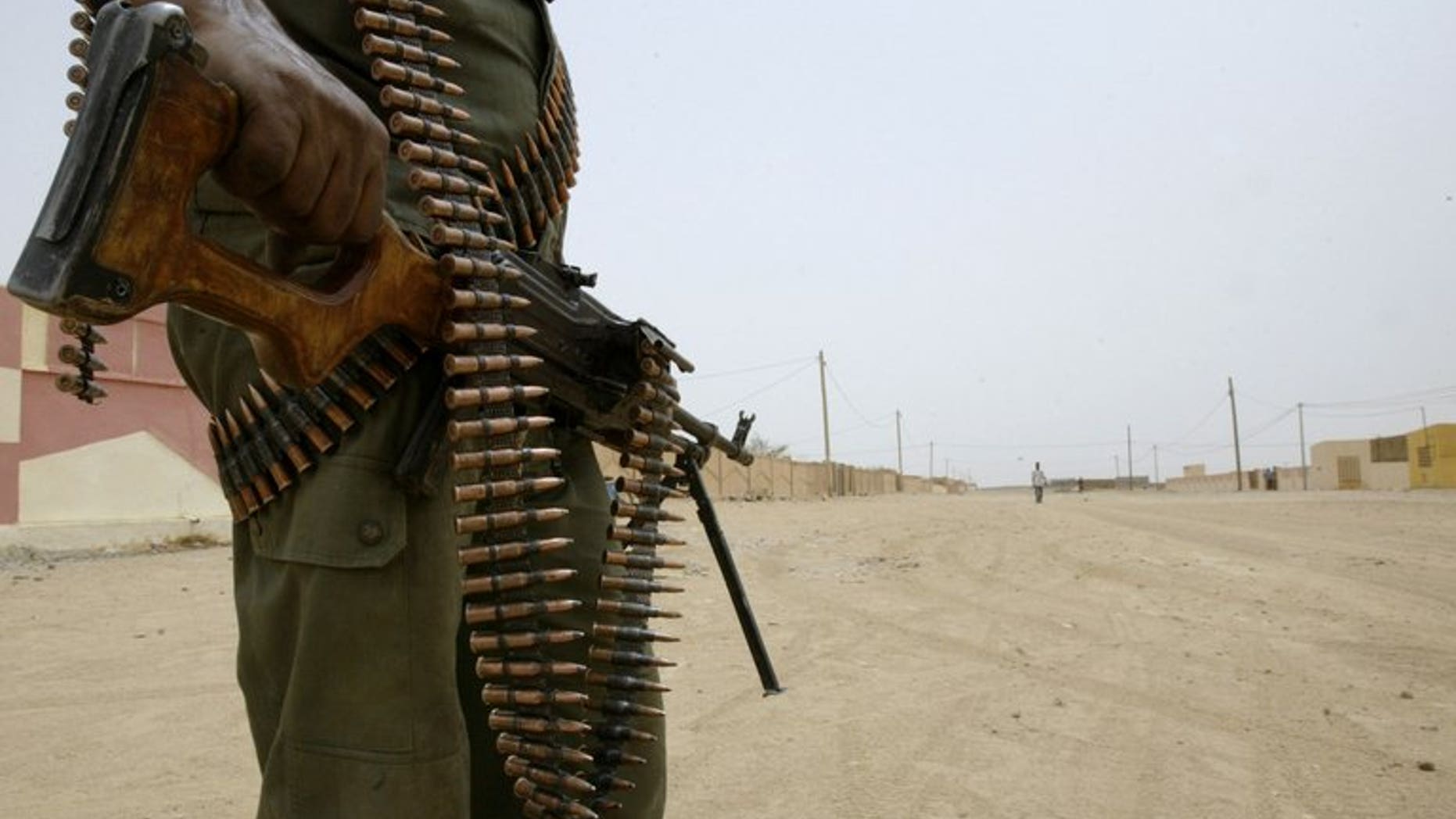 BAMAKO, Mali (AFP) – Clashes between Tuaregs and black Africans in northern Mali's flashpoint city of Kidal left at least one dead overnight, officials said Friday, a sign of growing tension with key polls nine days away.
An official with the UN peacekeeping force in the troubled west African country said the incident was apparently caused by rumours that the army was sending more troops to Kidal ahead of the July 28 presidential poll.
"There were shots between a Tuareg group accused of being the MNLA (rebel National Movement for the Liberation of Azawad), or close to the MNLA, and the black population," the MINUSMA official said on condition of anonymity.
Kidal was one of the first major towns to fall when a short-lived March 2012 coup in Bamako allowed a rebellion launched by the MNLA two months earlier to conquer most of northern Mali.
The group was soon overpowered by Al Qaeda-linked Islamists. It was allowed to occupy Kidal when French-led foreign troops wrested the region back from the insurgents earlier this year.
The MNLA, which wants independence for the region Tuaregs call Azawad, long refused to let government troops enter Kidal but a deal was reached ahead of this month's crucial election.
"Some said they heard civilians shouting 'Long live the army, long live Mali,' while others responded 'Long live Azawad'," the UN military source said. "There were shots and a civilian was killed."
A source close to Kidal governor Colonel Adama Kamissoko confirmed "the death of a civilian in the violence. Shots were indeed fired."
"Shops were destroyed, particularly of people who came from Gao," another town in north Mali, the source said, adding that "dozens of civilians took refuge in the military camp".
He said the situation remained tense in Kidal on Friday.
Many Malians accuse the light-skinned Tuaregs of being responsible for the chaotic sequence that saw the country split in two for nine months -- with the northern half ruled by groups that imposed an extreme form of Islamic law -- and shattered what had been considered a democratic success story in the restive region.
In the capital Bamako, a defence ministry official, Colonel Diaran Kone told AFP that four people had been killed and many injured, but these figures could not be confirmed in Kidal.
"Elements of the MNLA led by Moussa Yatara, a deserter from the Malian army, targeted houses and people favourable to the unity of Mali," Kone said.
"There were deaths and many wounded among the population in question, who fled to take shelter with the Malian military detachment."
A deal reached on June 18 in Ouagadougou, the capital of neighbouring Burkina Faso, saw MNLA forces move into barracks as 150 regular troops were deployed to secure the city ahead of the vote.
The government contingent's presence in Kidal has already caused tensions in recent days.