Cuban woman accused of fraudulently 'marrying' 10 undocumented men in 14 years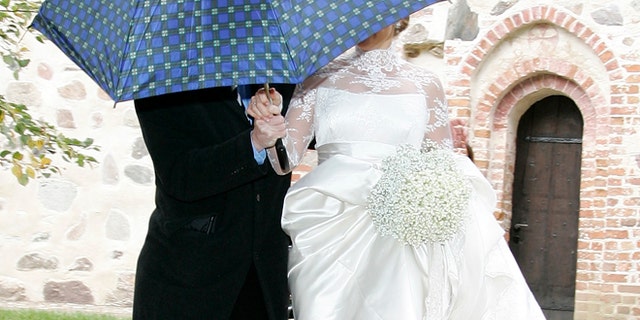 NEWYou can now listen to Fox News articles!
Yosandra Piedra Vásquez has beat Elizabeth Taylor by two marriages. In the last decade and a half, federal court records show that she married at least 10 men — all of whom just happen to be undocumented immigrants.
Piedra Vásquez was arrested last week in Miami alongside her purported cousin Yoel de Moya Lozada. Both are facing up to 15 years in prison.
According to the indictment, the scam was that Piedra Vásquez would "marry" non-Cuban immigrants Moya Lozada recruited in South Florida and Georgia.
Piedra Vásquez's case is another in a long list of similar incidents where Cubans, settled in the U.S. under the Cuban Adjustment Act, agree to "marriages" with undocumented people in order to give their spouses green cards for permanent residence.
Piedra Vásquez married someone in 2002 and someone else in 2006; two men in 2008; three men in 2009; and then one man in 2010 and another in 2012.
The indictment doesn't indicate whether Piedra Vásquez divorced between "husbands," and Moya Lozada charged a fee, but the amount isn't mentioned in court papers.
Piedra Vásquez married her first husband in Miami-Dade County in Florida in 2002, following it up with another "marriage" 10 years later in 2012 in Georgia.
"Using one's immigration status for fraudulent purposes, such as in this case, is a serious crime," Kathy A. Redman, Southeast Regional Director for USCIS told In Cuba Today. "This violation of our immigration system will not be tolerated."
In a 2005 case, federal agents uncovered a woman who "married" 14 times. She charged $5,000 per marriage.
Like us on Facebook
Follow us on Twitter & Instagram