Cuba Sentences Spaniard to 4 years in Car Crash That Killed Dissident Paya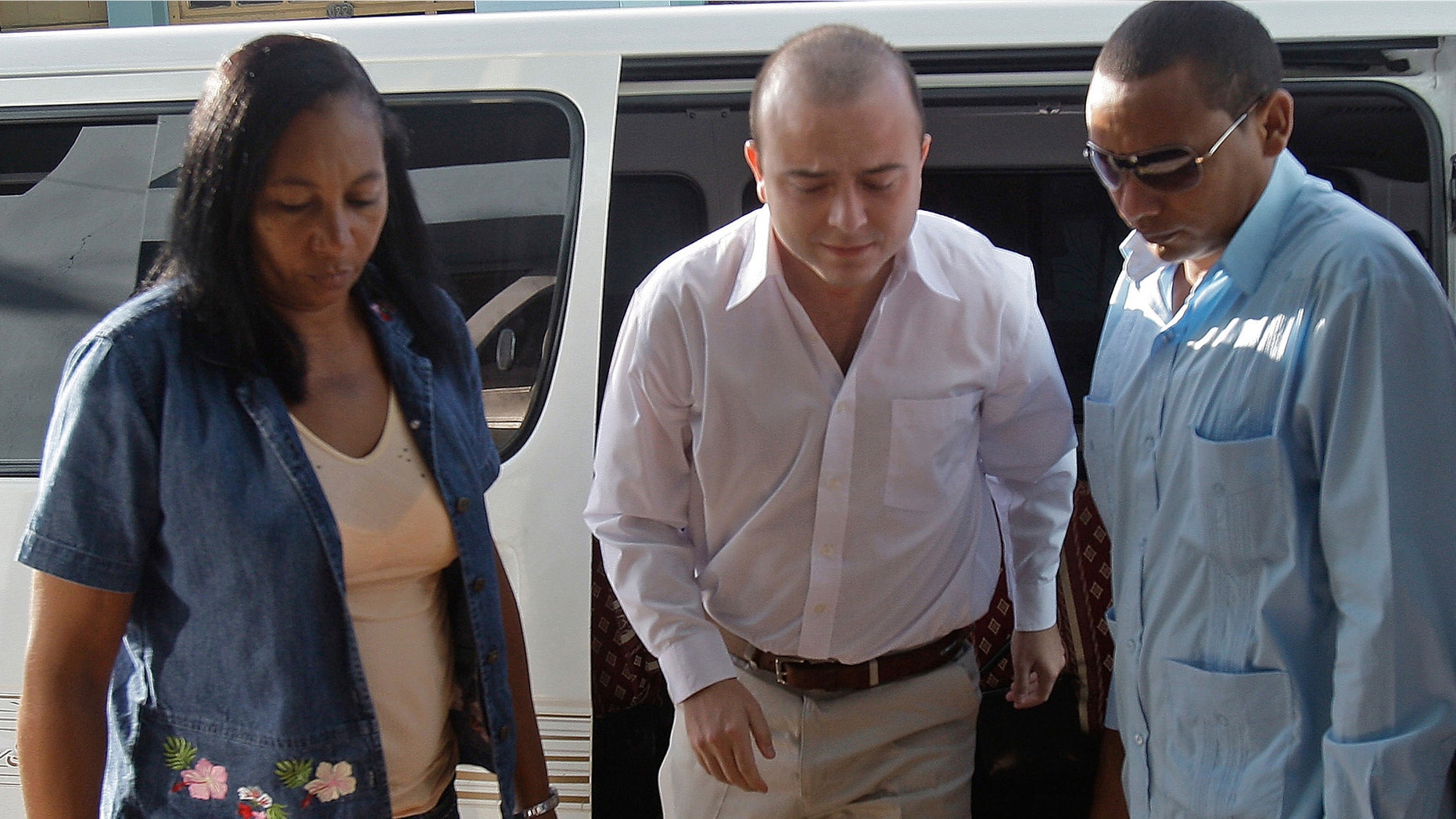 HAVANA – A Cuban court sentenced a Spanish man to four years in prison for his role in a car crash that killed prominent dissident Oswaldo Paya and another government opponent, authorities announced Monday.
A notice published on state-run website Cubadebate said Angel Carromero Barrios was found guilty of the equivalent of vehicular manslaughter. Prosecutors had sought seven years.
"Considering the gravity of the events, in which the lamentable death of two people resulted as a consequence of Carromero Barrios' imprudent conduct ... the tribunal imposed the penalty of four years deprivation of liberty."
It added that Carromero can appeal.
Carromero was behind the wheel July 22 when he lost control in an unpaved section of a highway under construction and skidded into a tree near the eastern city of Bayamo, about 500 miles (800 kilometers) east of Havana.
Paya and another dissident, Harold Cepero, were riding in back and both died in the crash. Carromero and Swedish citizen Aron Modig, who was in the front passenger seat, were wearing their seatbelts and were not seriously hurt.
Cuban authorities accused Carromero of speeding and failing to heed road signs warning of the upcoming road work.
His lawyer argued at trial that it was impossible to be sure how fast the car was traveling and said the signage was poor, and had been improved after the crash.
Carromero did not testify.
He and Modig, both political activists affiliated with conservative parties in their home countries, had traveled to Cuba to meet with and support members of the island's tiny dissident community.
Cuba calls the dissidents "mercenaries" and accuses them of trying to undermine the country's Communist system.
Opposition groups have long been skeptical of Carromero's role in the crash. They claim in an effort to silence critics, the Cuban government or government sympathizers were involved in causing the accident.
Paya, 60, gained international fame as the lead organizer of the Varela Project, a signature-gathering drive asking authorities for a referendum on guaranteeing rights such as freedom of speech and assembly. The initiative launched a decade ago was seen as the biggest nonviolent campaign to change the system Fidel Castro established after the 1959 Cuban revolution.
Based on reporting by The Associated Press.
Follow us on twitter.com/foxnewslatino
Like us at facebook.com/foxnewslatino