Cuba plane crash leaves 110 dead, 3 injured, officials say
Only three people survived a fiery plane crash in Cuba that left 110 others dead, officials in the country said Saturday.
Cuban Transportation Minister Adel Yzquierdo Rodriguez said that five children were among the 110 who died on Friday. He also said a flight recorder from the plane was found, The Associated Press reported, citing official website Cubadebate.
In all, 113 people were aboard the jet, operated by state airline Cubana, when it crashed after taking off from Jose Marti International Airport in Havana.
All three crash survivors are women; they have been identified by Cuban officials as Maylen Diaz, 19, Grettel Landrovell, 23, and Emiley Sanchez, 39.
They are receiving treatment at Havana's Calixto Garcia Hospital, and according to the facility's director, Carlos Alberto Martinez, the women had been significantly hurt in the crash.
"We must be conscious that they present severe injuries," Martinez told a small group of journalists. "They are in a critical state."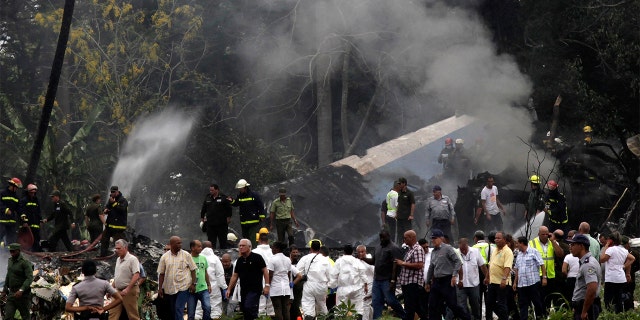 CUBAN AIRLINE JET WITH 113 ABOARD CRASHES; 3 SURVIVORS CRITICAL
Of the three survivors, Martinez said Sanchez was conscious and communicating, Diaz was conscious and sedated, and Ladrovell was in a coma.
Ladrovell's mother spoke to reporters, saying her "daughter is an angel" and medical professionals "have to save her."
Also among those killed in the crash were 20 priests from an evangelical church, according to the Cuban Council of Churches.
"On that plane were 10 couples of pastors -- 20 people," Maite Quesada, a member of the council, confirmed, according to AP. "All of the Nazarene Church in the eastern region."
Of the 113 on the flight, 102 people were from Cuba, along with three tourists, two foreign residents and six crew members, Yzquierdo Rodriguez said.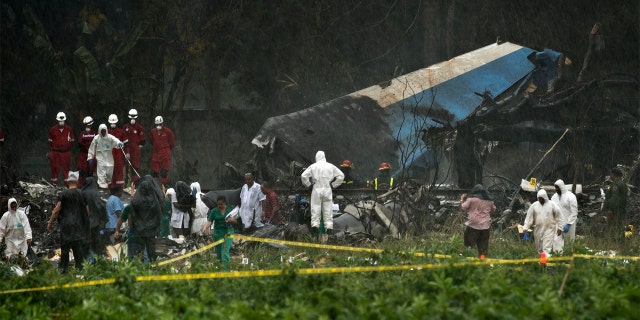 OFFICIALS SAY COMPANY IN CUBA CRASH HAD SAFETY COMPLAINTS
Video from the crash site showed dark, billowing plumes of smoke and firefighters spraying water on the smoldering remains. The plane crashed into a field in the afternoon, not far from the end of the runway. It was Cuba's third major air accident since 2010.
Cuban President Miguel Diaz-Canel said a special commission had been formed to find the cause of the crash.
State airline Cubana has had a generally good safety record but is notorious for delays and cancellations and has taken many of its planes out of service because of maintenance problems in recent months, prompting it to hire charter aircraft from other companies.
Mexican officials said the Boeing 737-201 was built in 1979 and rented by Cubana from Aerolineas Damojh, a small charter company that also goes by the name Global Air.
Fox News' Kathleen Joyce and The Associated Press contributed to this report.