Cruise Ship Crew Reportedly Faced Hostile Passengers After Engines, Electricity Fail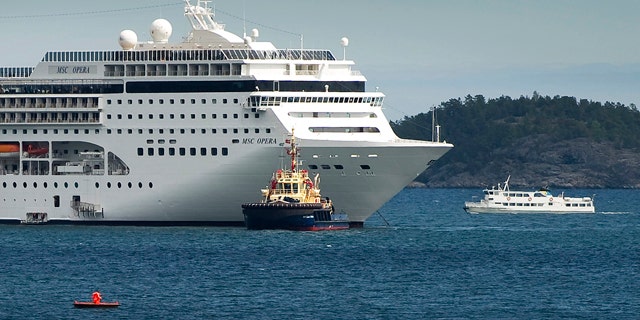 A relaxing cruise ship dream vacation was headed toward becoming a nightmare for nearly 1,700 passengers.
The passengers onboard the MSC Opera, sailing in the Baltic Sea, nearly staged a mutiny when the luxury liner broke down, according to the Daily Mail.
The trouble began Saturday when the cruise ship's electricity went down, causing the engines to fail.
It went from bad to worse as the ship began running out of food and the toilets became backed up.
"The toilets were unusable and then they got them working and then they didn't work again. There was no water. Food-wise, we've just been on rolls," passenger Mary Birch told the Daily Mail.
The near-mutiny began Sunday night, after the cruise ship was on life support for 24 hours.
"There was a bit of a mutiny, everybody shouting for the captain. But he never appeared and then they decided to give us all a free drink," Birch told the paper.
One passenger on the ship called her daughter to tell her how scary the ordeal was.
"For 24 hours, they were told nothing. They had no water, no electricity, no food, no sanitation. All they had to eat all day was a dry biscuit," Jo Orchard told the paper.
Passengers were finally towed back to Sweden by tug boats Monday.
An MSC Cruises spokesman tells the paper that all passengers would receive a voucher for another ten-day cruise.