Critically ill Mandela still a symbol of unity: Tutu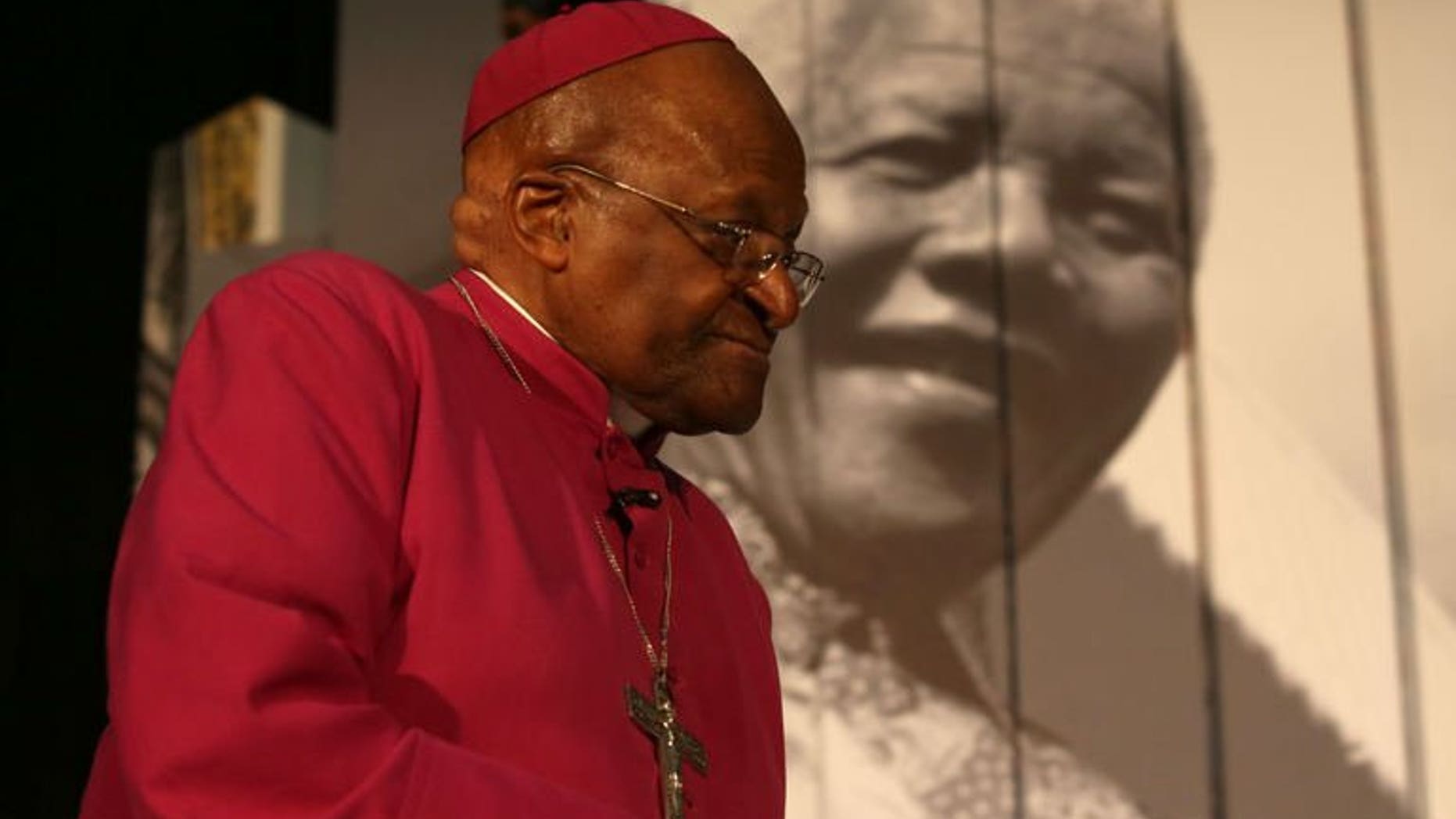 CAPE TOWN (AFP) – Desmond Tutu on Sunday hailed Nelson Mandela as an "incredible, incredible person" who was still uniting South Africans from the hospital bed where he is battling for his life.
"Now after a lifetime of service, of giving, even stricken as he is in hospital, Madiba is uniting the nation again, this time in prayer," said Tutu, referring to his friend's clan name.
Citing the outpouring of wishes and prayers from all races, the retired archbishop said Mandela was still a bridge across the sometimes bitterly divided nation that he steered into multiracial democracy.
"Although our hearts are heavy, may we have the strength and the good sense to recognise this moment for what it is: an opportunity to reflect just once again on our promise to harness our collective energy," he added.
With the nation's first black leader entering his fourth week in hospital, Tutu -- who like Mandela is a Nobel peace laureate -- said it was a "sombre moment in the life of our country".
"We pray for his comfort and his dignity. We pray that we will be ready to commit him into the hands of our loving God," he said at the opening of an exhibition on Mandela in Cape Town.
Tutu later met visiting President Barack Obama at his foundation's HIV Centre in the city, where he said it was a "special joy" to welcome the US leader to "the continent of his forebears".
"When you became the first black incumbent of the White House you don't know what you did for our psyche. My wife sat in front of a TV with tears running down her face when she watched the celebrations in Chicago. ... So welcome home, even if you're about to go," Tutu said.
There was also a lesson in the southern African "ubuntu" philosophy of humanity towards others -- with a hint of criticism about Guantanamo Bay.
"As you have been here before to Africa, you have heard us speak of something called ubuntu... Your success is our success. Your failure, whether you like it or not, is our failure. And so we want to show you that we pray for you to be a great success," he said.
"We want you to be known as having brought peace to the world, especially as one who brought an end to the anguish to all in the Middle East. We pray you will be known as having brought peace to all the regions where there has been strife and peace and no need for Guantanamo Bay detention centre ... We are proud of you. You belong to us."
Obama recently renewed his pledge to shutter Guantanamo, which was set up in the wake of the September 11, 2001 attacks to hold terror suspects captured on foreign battlefields.