Court rejects UK couple's bid for civil partnership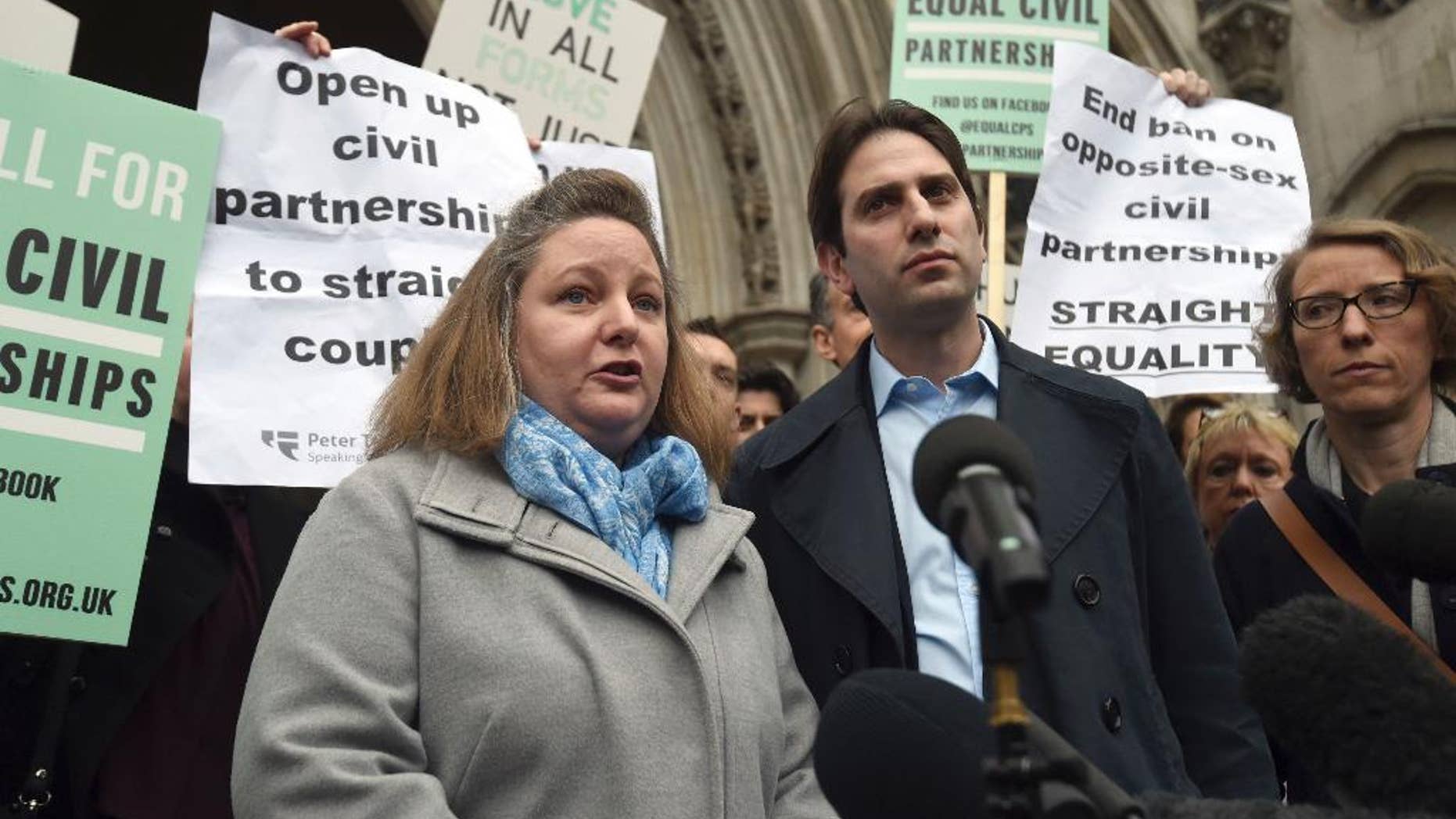 LONDON – A British couple who want their relationship recognized in law without the "patriarchal baggage" of marriage have lost a bid to be allowed a civil partnership.
Rebecca Steinfeld and Charles Keidan say they face discrimination because only same-sex couples are eligible for civil partnerships.
The High Court ruled against them last year, and on Tuesday the Court of Appeal upheld the ruling by a 2-1 margin.
Since 2005, gay couples in Britain have been able to form civil partnerships, which have the same legal status as marriage. Same-sex marriage became legal in 2014.
The government says it wants to see the impact of gay marriage on civil partnerships before deciding whether to extend them to everyone or phase them out.
Steinfeld and Keidan plan to appeal to the Supreme Court.