Connecticut's East Haven Agrees to Settle Discrimination Case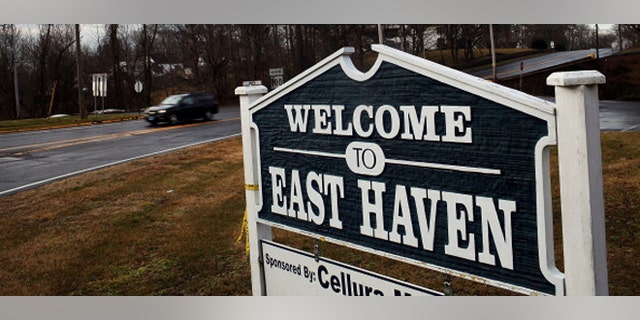 EAST HAVEN, Conn. – A suburban Connecticut city shrouded by a police discrimination scandal impacting Latinos has reached a settlement, the mayor and federal officials announced Tuesday.
The agreement requires a series of police department reforms to address findings of an investigation by the U.S. Justice Department's civil rights division. The settlement resolves allegations of police using excessive force against those who witnessed misconduct or criticized officers.
"Entering into this agreement with the Department of Justice, and avoiding costly, prolonged and protracted litigation, is the best interests of the town and the taxpayers," said Mayor Joseph Maturo Jr. "While the cost to implement the provisions of the agreement is expected to be significant, this agreement represents another step toward tuning yesterday's challenges into tomorrow's opportunities."
Previously, a separate criminal investigation by the FBI led to the arrest of four East Haven police officers in January. They were accused of abusing Latino residents. One of them pleaded guilty to using unreasonable force during an arrest this month. While the other three pleaded not guilty, a change of plea hearing was scheduled for one of them later Tuesday.
Maturo made headlines when he announced he might "eat tacos" when asked what he would do for the local Latino community after the FBI arrested four officers.
The civil rights division launched an investigation in September 2009 following up on complaints of officers harassing Hispanic residents. East Haven, a seaside city of about 28,000 people, has a Latino population of about 7 percent. The findings were announced in December 2011.
According to prosecutors, Sergeant John Miller, formerly president of the police union, pleaded guilty in September to violating a person's civil rights by striking a handcuffed individual.
The agreement will feature mandatory training on bias-free policing and development of up-to-date policies and measures on applying for search warrants and community engagement efforts.
"The proposed agreement will serve as a blueprint for sustainable reform that will provide the police department with the necessary tools and guidance it needs to restore trust from all segments of the East Haven community," said Thomas Perez, an assistant attorney general for the Justice Department's civil rights division.
The settlement must still be agreed to by town officials.
Based on reporting by the Associated Press.
Follow us on twitter.com/foxnewslatino
Like us at facebook.com/foxnewslatino