Colombia's Medellín, once Pablo Escobar's turf, astonishes world with radical redo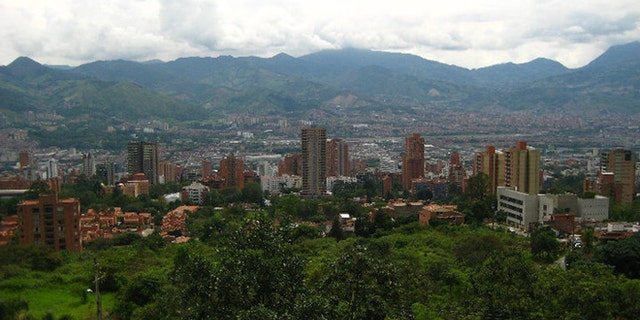 MEDELLIN, Colombia – Cities struggling with deep-seated violence look at Medellín, Colombia as a beacon of hope and an example of what can be done — it shows them what true renaissance looks like.
In the 80s and 90s, many tourists traveling in the country skipped the Andean city, terrorized as it was by notorious drug lord Pablo Escobar and the ruthless cartel he named after his home city, the infamous Cartel de Medellín.
The fear started to dissipate slowly after the so-called "King of Cocaine" was finally gunned down in 1993, and now Colombia's second city is notorious for a very different reason: its astounding transformation into a modern, vibrant and safe metropolis.
Just last week Medellín was awarded the prestigious Lee Kuan Yew World City Prize 2016 by the Urban Redevelopment Authority and the Center for Liveable Cities. And three years ago, Citi and the Marketing Services Department of the Wall Street Journal crowned Medellín the "Innovative City of the Year" — beating out fellow finalists New York City and Tel Aviv.
After the 2013 designation, tourists started to flood Medellín in record numbers — today it is the fastest growing tourism destination in the country outside the capital, according to Colombia's Tourism Ministry.
Last year alone, nearly 430,000 Americans visited Colombia, a 27 percent increase from the previous year.
Experts and local officials say the advances in the "City of Eternal Spring" were accomplished by targeting social spending, a modern transport system and partnerships between the private and public sector.
"A city is not safer when there is a bigger police force, but when there are spaces of cohabitation," said Jorge Melguizo, former Secretary of Citizen Culture in Medellín, home to roughly 3.5 million people.
"Cohabitation is constructed through social, educational and cultural projects," added Melguizo, who has held multiple positions focused on urban development within the city government.
Those projects, Meguizo said, focused on Medellín's poorest neighborhoods – known as comunas – to maximize the impact.
In these areas, a slew of non-governmental organization laid the roots for transformation and became the backbone of Medellín's social fabric, as they consistently push marginalized groups to demand a better quality of life.
One of those NGOs is Corporacion Cultural Nuestra Gente, which has been offering arts programs in Medellín's Comuna 2 for more than 20 years.
"You can't talk of Medellín's transformation without special consideration of the people in the barrios of Medellín," said Jorge Blandon, founder of Nuestra Gente. "The transformation was born in these areas, in the discussions in these communities."
But transforming a city also requires capital, and in this case it was provided in large part by the public utility company Empresas Publicas de Medellín (EPM). At least 30 percent of the company's profits go to the local government's social programs.
"EPM has a business model that allows it to compete with private companies," said the company's former CEO, Federico Restrepo, "but that also lets it assume functions to resolve social problems in a way that benefits the company."
Restrepo cited a 2009 project as an example of how EPM has been a key contributor to Medellín's urban and social development. That year, the company took on a project to bring electricity to comunas, an endeavor that would not seem profitable for a private company but raised the quality of life in the city and prevented the potentially negative impacts of urban migration.
The unique relationship with EPM has enabled Medellín's local government to take on bigger infrastructure projects, such as the praised overground Metro system that includes cable cars — one of the most prominent physical markers of the city's transformation. It has also made possible navigating safely through previously cut-off and stigmatized comunas.
While the physical renovations have not solved the city's struggles with issues like street crime and inequality, the homicide rate in Medellín has dropped by 70 percent in the past four years.
But beyond cosmetics and crime rates, Melguizo said that the entire perception of the city has seen a notable shift among its inhabitants. "The change has been cultural, more than physical," he said.