Colombia rebel boss to continue recovery from stroke in Cuba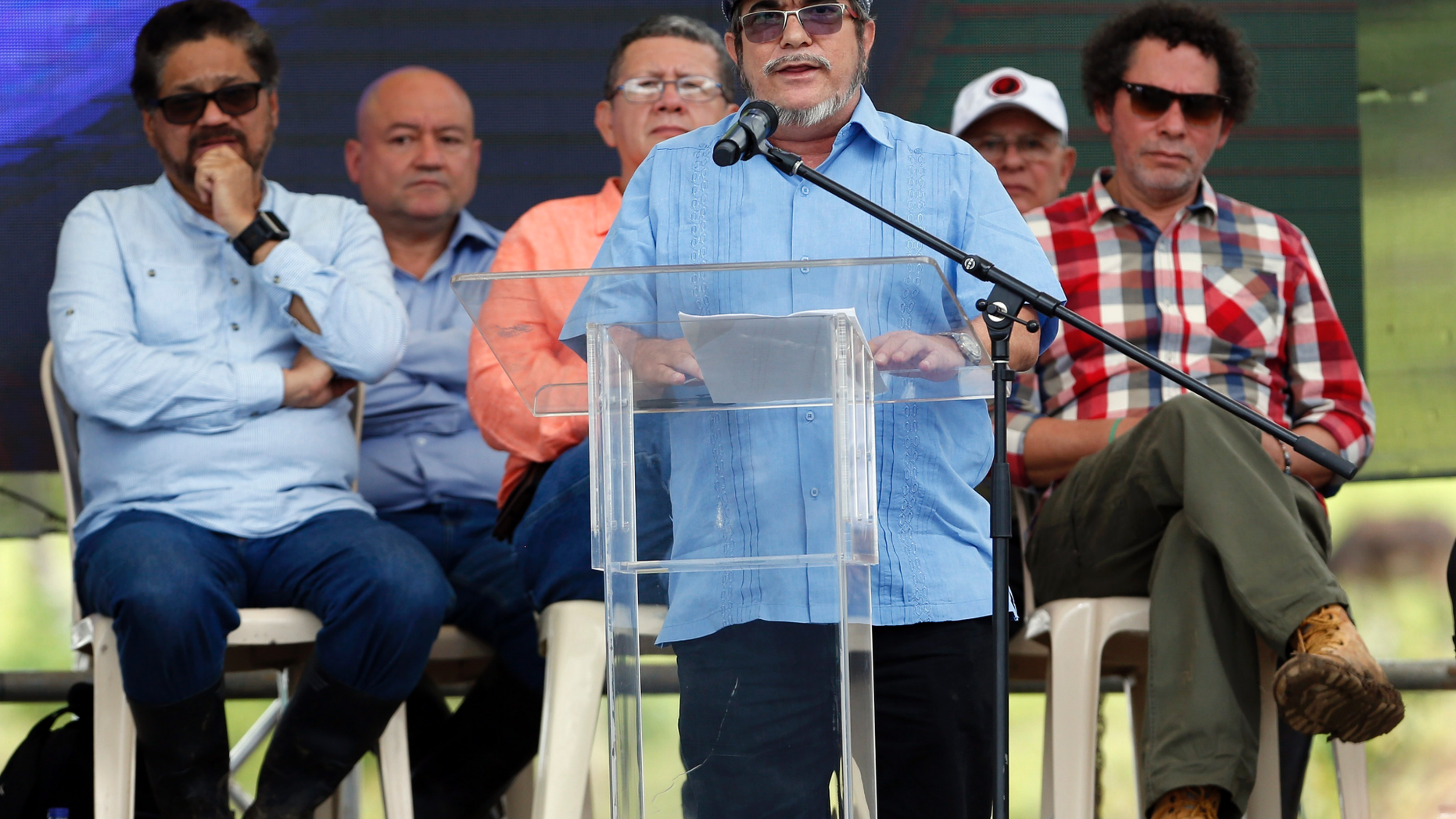 BOGOTA, Colombia – The leader of Colombia's largest rebel movement is continuing his recovery from a light stroke in Cuba.
Colombia's government Tuesday said it had authorized Rodrigo Londono's travel to the communist-run island.
The commander of the Revolutionary Armed Forces of Colombia posted on Twitter photos of himself leaving a hospital in Villavicencio where he sought treatment Sunday suffering from slurred speech and a loss of mobility in one arm. Doctors diagnosed the symptoms as the result of a temporary blockage of blood flow to the brain.
The health scare came just days after he oversaw his troops handing in the last of their weapons.
Cuba hosted multi-year peace talks that resulted in a deal last year to end a half century of fighting between the government and FARC.