Clinic rescues hearts, and minds, of young Yazidis abused by ISIS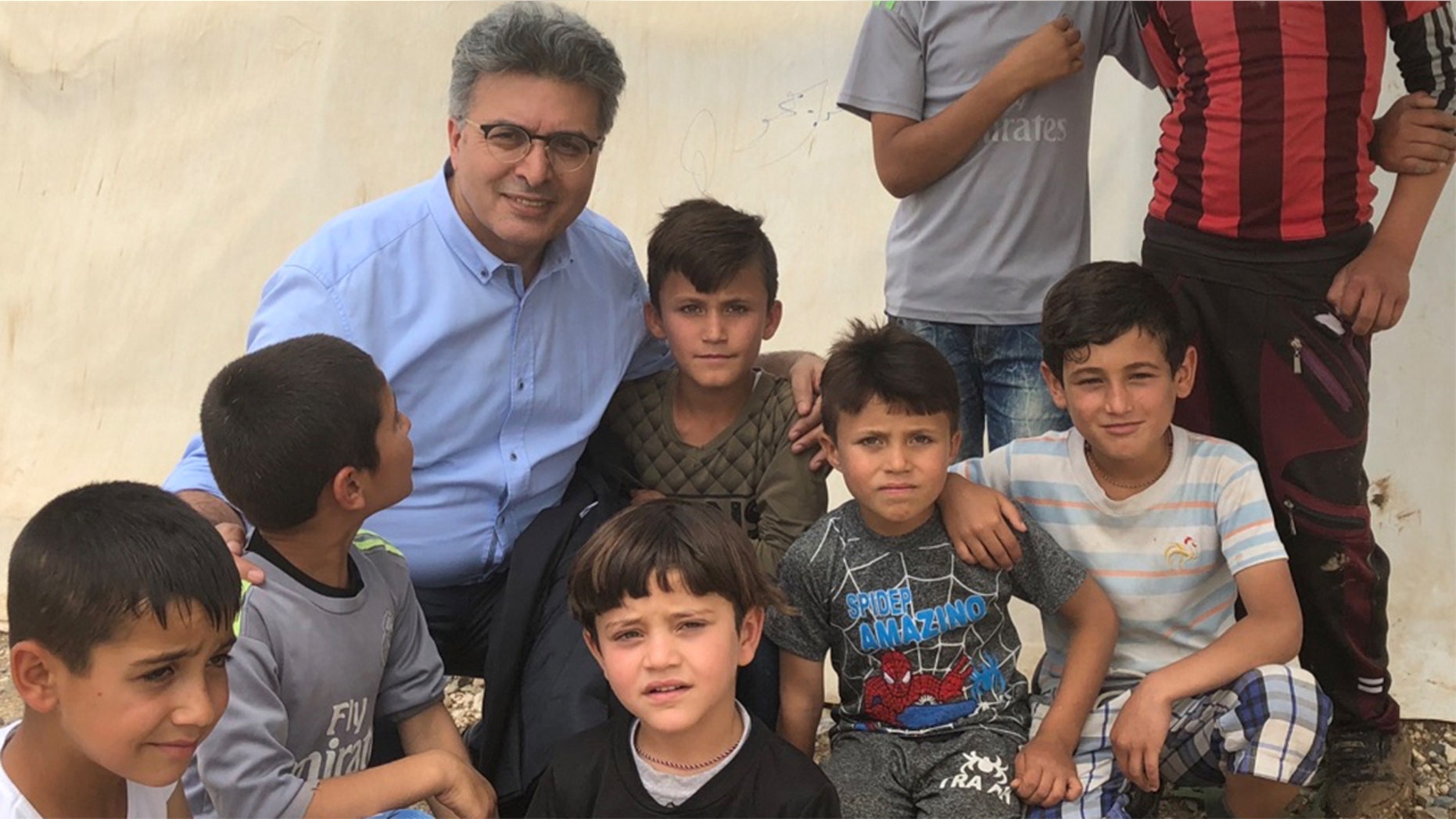 The two-year-old boy clings to his mother. He looks down when Dr. Jan Kizihan, a German psychiatrist, enters their tent in the Sharia Refugee Camp in Dohuk, Northern Iraq.
Muhammad and his Yazidi mother, Amsha, 20, have been living in the camp since the U.S-backed, Kurdish-led Syrian Democratic Forces (SDF) drove ISIS out of the Syrian city of Raqqa in October 2017. Kizihan, who is of Kurdish background, operates a clinic near Stuttgart, Germany, that treats Yazidi women who have been traumatized by ISIS. He also travels to Iraq to help victims of rape and torture.
In the Sharia refugee camp, 12,000 Yazidis live in tents exposed to summer heat of 115 degrees, and winter cold below freezing. The camp is one of 27 in Dohuk Province that house 350,000 refugees from the murderous ISIS campaign. 
ISIS seized Amsha four years ago. She was sold as a sex slave to four different ISIS fighters during their radical Islamist genocidal campaign against the ancient non-Muslim Yazidi people, whom ISIS considers to be "devil worshippers" to be liquidated. In captivity, Amsha was repeatedly raped and beaten. She lived with her last captor, the father of Muhammad, for two years until he was killed during the ISIS retreat from Raqqa.
Amsha and her son are haunted by memories of their captivity, Kizihan said in a telephone interview with Fox News. Nightmares and depression afflict them. They are plagued by fears that are born from torture and imprisonment.
"The fears of his mother are imprinted on Muhammad, and he doesn't fully understand them," Kizihan said, describing his meeting with mother and son in the tent where they sit on adjoining mattresses on the ground.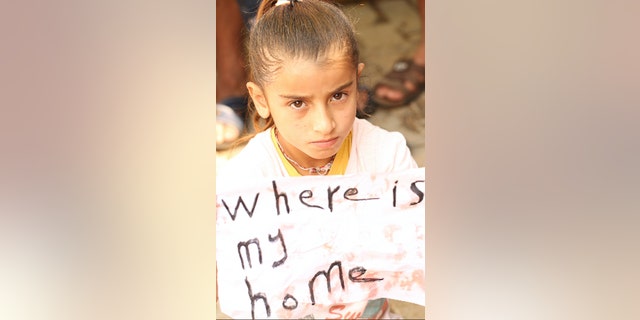 Muhammad, who rarely plays with other children and is afraid to lose sight of his mother, clutches Amsha's long black dress throughout Kizihan's visit, fearing that Kizihan will take her away from him.
The basic trust in adults that children need for healthy development has been destroyed, said Kizihan.
INSIDE RAQQA: FROM ISIS 'CALIPHATE' TO CRUMPLED CITY OF LANDMINES, AND LOSS
Dr. Qanta Ahmed, an American medical doctor with expertise on the suffering of the Yazidis, said in a telephone interview that the stick drawings of children with experiences like those of Muhammad, show that they were fully aware that the ISIS captors sexually violated their mothers.
Ahmed, a Muslim, abhors the brutality that ISIS practices in the name of religion. She writes and speaks about this perversion of Islam.
The toll on the survivors is immeasurable, said Ahmed. She described a former captive she heard speak in Dohuk.
YAZIDIS SEEK RESCUE OF WOMEN AND CHILDREN ENSLAVED, MARRIED OFF TO ISIS
"She was a tiny presence, almost like a ghost talking, but physically she was there. Her face was completely impassive and disconnected, with a small voice. She looked so frail," Ahmed continued. "I couldn't believe she survived and was there."
Survivors bear the scars of their savage treatment, and many Yazidis who did not personally experience the genocidal torture still suffer because family members were murdered.
The attack on the Yazidis was an attempt to dehumanize them and erase their identity, said a humanitarian aid worker in the region who spoke on condition of anonymity because of the sensitivity of the work.
IRAN AIMS TO BE KING OF THE HILL ON KEY STRATEGIC MOUNTAIN IN IRAQ
Although now physically freed from ISIS, Amsha and Muhammad are still imprisoned by the psychological effects of the brutality they have experienced. They are also severely constrained by religion.
Amsha wants to raise Muhammad as a Yazidi. However, the Yazidis reject him because his father is a Muslim. Her relatives visit daily, asking that she surrender Muhammad to Iraqi authorities to be raised as a Muslim.
"Most Yazidis shun Amsha because she has a Muslim son," said Kizihan.
At the same time, Iraqi authorities demand that the boy be registered as a Muslim and raised as one.
"I want to keep my son," Amsha told Kizihan. "It's not my fault what happened to me."
Amsha refuses to give up hope. Like her fellow refugees, she dreams of returning to Sinjar Province, the spiritual homeland of the Yazidi people, which is 105 miles southwest of Dohuk. Her hope is that she will return with Muhammad.
"But first there must be peace," she says.