Church of England allows women as bishops in historic vote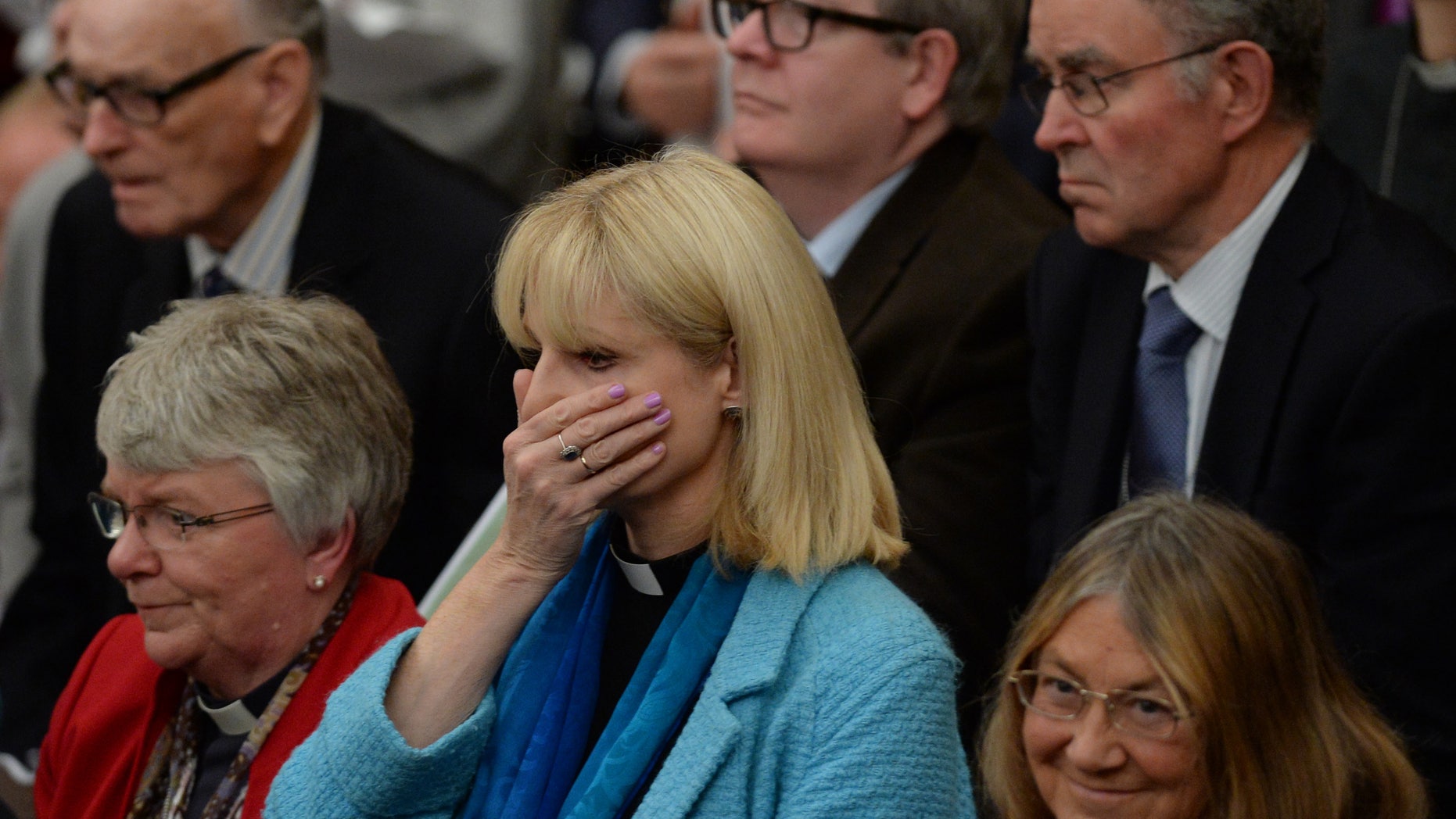 A long campaign to put women in more powerful roles in the Church of England had a victory Monday when the Church adopted legislation to allow female bishops to be ordained starting next year.
Representatives for the church's general synod -- or ecclesiastical council -- met at Church House in Westminster and voted to permit female bishops starting in July of 2015, the BBC reported.
"Today we can begin to embrace a new way of being the church and moving forward together. We will also continue to seek the flourishing of the church of those who disagree, "Archbishop of Canterbury Justin Welby said Monday.
The decision has been welcomed by long-term advocates for change, who see it as a step toward widening female participation in the Church. But some traditionalists in the church disagree with the idea of women in higher roles.
The conservative evangelical group "Reform" opposes the decision, saying that "the divine order of male headship" makes it "inappropriate" for women to lead dioceses.
The legislation includes some safeguards to manage resistance, including the introduction of an independent reviewer, who will oversee arrangements for parishes who want oversight from a male bishop.
In anticipation of the vote, some women had already been considered for vacancies at the Southwell and Nottingham diocese -- and there are spots open in Gloucester, Oxford and Newcastle -- but no decisions will be made until January.
The first female dean of Norwich, the Very Reverend Jane Hedges, said she thought she wouldn't see this happen until after her retirement.
"The fact it is on its way is very exciting and good news for the Church and our mission to the world."
Hilary Cotton, chairwoman of Women and the Church (Watch), said she would like to see women ultimately hold a third of the bishop roles -- about 40 posts -- "in order to make a difference," she told the BBC.
As a lay synod member, she has been campaigning for women in the church for more than ten years.
"It is not just about having women wearing purple, it is about changing the culture of the Church to be more equal," Cotton said.
The first women priests were ordained in 1994, but have been prevented from taking on the Church's most senior roles. Women currently make up about a third of clergy.
A prior move to allow women to stand as bishops was defeated in 2012 by six votes.
The change means the addition of a sentence to Canon 33 scripture to say: "A man or a woman may be consecrated to the office of bishop."