Christian, Muslim fighting in Central African Republic worsens, as Christian man lynched by mob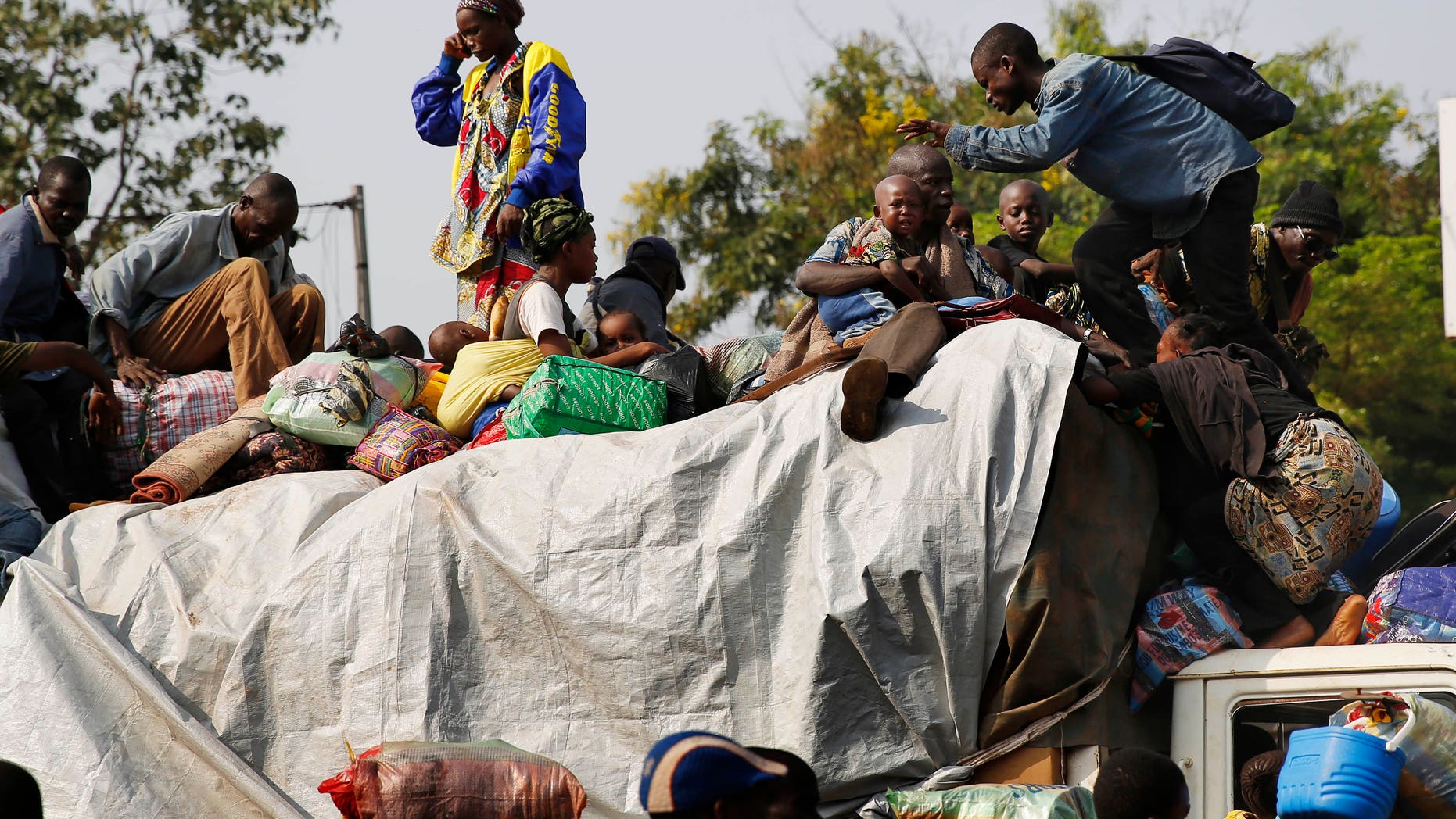 Christians who are arming themselves to retaliate against brutal Muslim rebels have become "enemies of peace," the head of the French military mission in the Central African Republic said.
The anti-Balaka movement arose to defend civilians against a brutal rebel government accused of atrocities including rape, murder and the recruitment of child soldiers.
Those same Christian fighters are now killing Muslim civilians in the streets, forcing tens of thousands of Muslims to flee the country.
French Gen. Francisco Soriano said Monday the anti-Balaka are now "enemies of the peace," according to an audio recording of the press conference obtained by The Associated Press.
Muslims have criticized French and African peacekeepers for failing to disarm the Christian anti-Balaka fighters at the same time they have been actively disarming the Muslim rebels.
The latest fighting comes following Sunday's lynching of a Christian man by Muslims.
According to The Washington Post, Polin Pumandele, 23, was confronted by a Muslim mob on a sidestreet and pushed around before being thrown into a ditch and stabbed in the neck until he died.
A group of peacekeepers ordered by the United Nations was stationed nearby, but was not made aware of the murder until men brought Pumandele's mutilated body past them in a wheelbarrow, the report said.
The men dumped his body outside a Red Cross office.
According to The Washington Post, the roughly 6,500 French and African soldiers in the area are being blamed for being unable to protect their community, as well as the nation's politicians, whose government collapsed after a coup by Muslim rebels.
Human rights activists and aid agencies claim that at least nine other people were killed Sunday in and around the area where Pumandele died.
The Associated Press contributed to this report.