Choi struggles with sore back at Open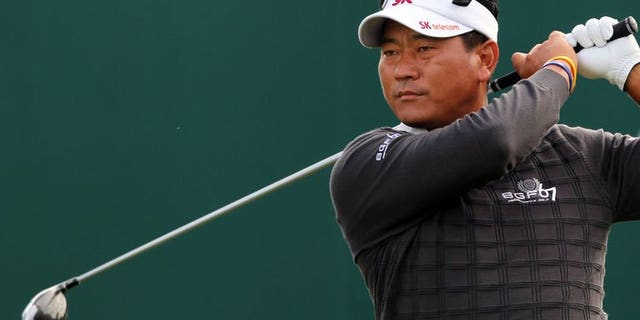 GULLANE, United Kingdom (AFP) – K.J. Choi of South Korea struggled with lack of sleep and a sore back when he shot a five-over-par 76 in the first round of the British Open on Thursday.
Choi felt a strain in his back three weeks ago and has not fully recovered even after undergoing acupuncture a day before his tee-off at Muirfield.
"I gave my best try but I've been struggling with tension in my back muscle. My doctor gave me acupuncture and that helped a bit. I felt a bit more relaxed but it isn't enough time for me to recover," said Choi.
"I felt a bit of pain when I was putting and I wasn't patient. I need a lot of rest.
"I'll practice for a while and then I'll go back to rest. When it is cold, I feel a bit of pain on my back swing so that stops me from making a fast downswing," he added.
He also struggled from jetlag after travelling from the United States to make his 12th appearance at The Open, where he mixed his scorecard with three birdies against six bogeys and one double bogey.
"My swing and technique were not too bad so I'm surprised with the score! I will try my best again tomorrow," said Choi, who played on the Asian Tour in his early career before going on to win eight titles on the US PGA Tour.