China's 1st aircraft carrier heads for Western Pacific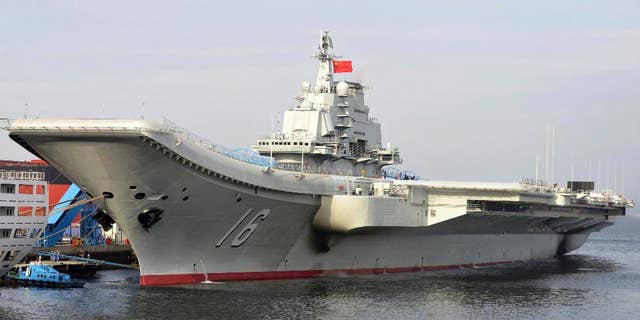 BEIJING – China's Defense Ministry says the country's first aircraft carrier has set off for the Western Pacific for an open-sea training exercise.
State media say it is the first time that the Liaoning, which was commissioned by the Chinese navy in 2012, has headed to "distant sea waters." The Western Pacific stretches from China to New Zealand and encompasses countries in the Pacific, Oceania and parts of Asia.
The statement said a navy formation including the Liaoning set off Saturday for training "in distant sea waters" as part of an annual training plan.
The Liaoning carried out training in the East China Sea on Saturday, according to footage shown on state broadcaster China Central Television.
The carrier recently carried out its first live-fire exercise.