China to sack national coach Camacho: report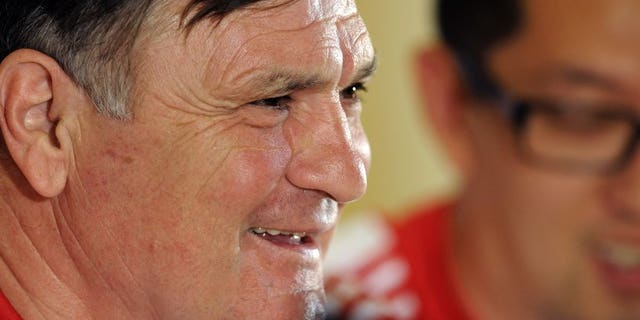 BEIJING (AFP) – China's sports authorities are negotiating to end the contract of national football team manager Jose Antonio Camacho, state television said, after a humiliating defeat to Thailand.
"Last night, the China Football Association and men's football head coach Camacho discussed contract termination," China Central Television (CCTV) said.
"Camacho himself expressed agreement but both sides still must negotiate details," it said, but gave no source for the report.
A spokesman for the CFA could not be reached for comment on Saturday.
China's national team lost 1-5 to Thailand in a friendly game last week, the latest in a long line of humiliations for Chinese football.
The nation's football fans have called for the sacking of Camacho, 58, who has been unpopular since signing a reported $8.0 million-a-year contract in 2011.
The television report said if Camacho is let go now, the CFA will need to compensate him 7.0 million euros ($9.2 million).
Under Camacho, China won seven matches out of 20, losing 11 and drawing two, the Shanghai Daily Newspaper said Saturday.
In the latest FIFA rankings, China was in 95th position, up from an all-time low of 109 in March this year.