China talks tough after US sail-by of disputed South China Sea island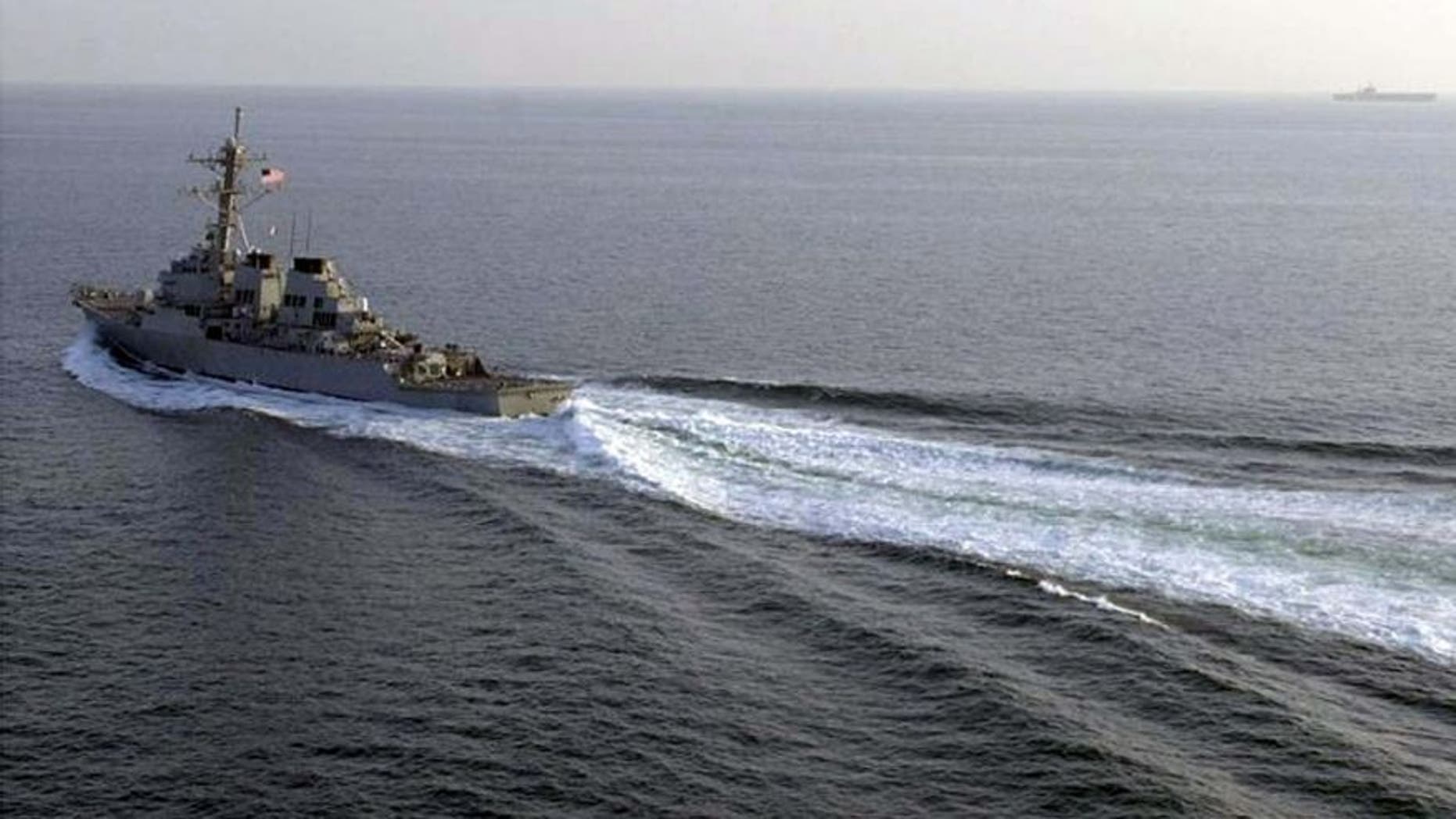 The Chinese Foreign Ministry criticized the United States Saturday after an American warship sailed near a disputed island in the South China Sea, the Associated Press reported.
The destroyer USS Curtis Wilbur elicited a stern response from China as it passed within 12 nautical miles of Triton Island. China is one of three nations that claim the territory as their own.
U.S. officials said the ship was exercising its freedom to navigate through international waters
"This operation was about challenging excessive maritime claims that restrict the rights and freedoms of the United States and others, not about territorial claims to land features," said Capt. Jeff Davis, a Pentagon spokesman.
Davis said none of the three claimants to the island were notified before the US Navy warship transited the area as part of a "normal process" supported by international law. Davis refused to single out China specifically.
Tension in the region has been building for months.
Calling the maneuver an "arbitrary entrance" of Chinese waters, Foreign Ministry spokesperson Hua Chunying said "The Chinese side conducted surveillance and vocal warnings to the U.S. warship," according to the official Xinhua News Agency.
China, Taiwan and Vietnam have claims in the Paracels, an island chain which includes Triton Island, and require prior notice from ships transiting in nearby waters. The claimants' attempts to restrict navigational rights by requiring prior notice are inconsistent with international law, Defense Department spokesman Mark Wright said.
In October, another U.S. warship sailed in the disputed Spratly Islands near Subi Reef, where China has built an artificial island.
U.S. officials said after that operation that such ship movements would be regular in the future.
China says virtually the entire South China Sea and its islands, reefs and atolls are its sovereign territory, although five other regional governments have overlapping claims.
The area has some of the world's busiest shipping lanes, and U.S. officials say ensuring freedom of navigation there is in U.S. national interests.
Fox News' Lucas Tomlinson and the Associated Press contributed to this report.