China-Taiwan talks seek to maintain momentum for closer ties, amid skepticism among public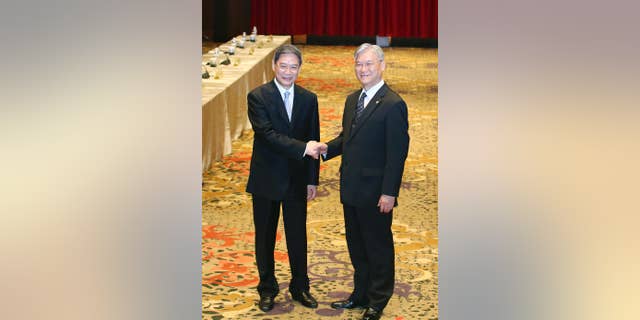 TAIPEI, Taiwan – Negotiators from Taiwan and China have met for talks on a range of issues in an attempt to maintain momentum for the forging of closer ties in the face of a skeptical Taiwanese public.
Saturday's talks resulted in no firm agreements but underscored Taiwanese President Ma Ying-jeou's determination to prove that engagement with China can help the local economy.
Ministerial-level officials from both sides met on the tiny Taiwan-controlled island of Kinmen, just off the Chinese coast, where the rivals fought bloody military battles in the 1950s and 1960s.
Taiwan's Cabinet-level negotiating body, the Mainland Affairs Council, said topics discussed included controlling the illegal excavation of sand from the ocean floor, opening outlying Taiwanese islets to more China-based tourism and letting Chinese tourists make transit stops in Taiwan.