China ride-hailing giant Didi Chuxing suspends carpooling service after woman raped, killed by driver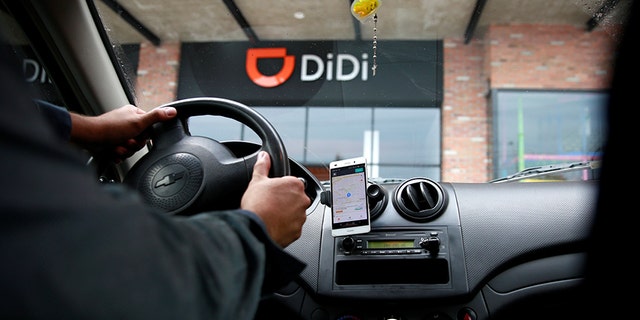 China's largest ride-hailing company suspended one of its carpooling services and fired two executives on Sunday after a woman was raped and killed by a driver last week.
Didi Chuxing said in a statement it was "immensely saddened by the tragedy" and will halt its "Hitch" service on its platform starting on Monday.
"We are deeply sorry. We fell short of your expectations. We can't and we won't shirk from our responsibilities," the company statement said, according to Reuters.
The 20-year-old woman was in the eastern Chinese city of Wenzhou when she got into a Didi carpool vehicle at 1 p.m. on Friday and then sent a message to a friend at 2 p.m. seeking help before losing contact. Police said the suspect, a 27-year-old driver called Zhong, was found at about 4 a.m. on Saturday and confessed to raping and killing the woman.
Didi Chuxing has since apologized, saying it has "inescapable responsibility" for the incident and that it failed to respond promptly to a possible warning sign about the driver. In a statement, the company acknowledged that it received a complaint a day earlier from another passenger about the driver involved in the killing.
YELLOW CABS NOW HAVE THEIR OWN UBER-LIKE APP
That passenger had complained that the driver repeatedly asked her to sit in the front, drove to a remote spot, and followed her for a while even after she got out of the car, the company said.
"The incident shows the many deficiencies with our customer service processes," the company said.
Didi Chuxing is China's largest online ride-hailing platform and has 30 million rides booked daily. It acquired Uber's China business in 2016.
The killing of the female passenger on Friday was the latest violent crime involving a Didi driver, only three months after another driver allegedly killed a flight attendant.
The Associated Press contributed to this report.