Chilean Miners Discussed Cannibalism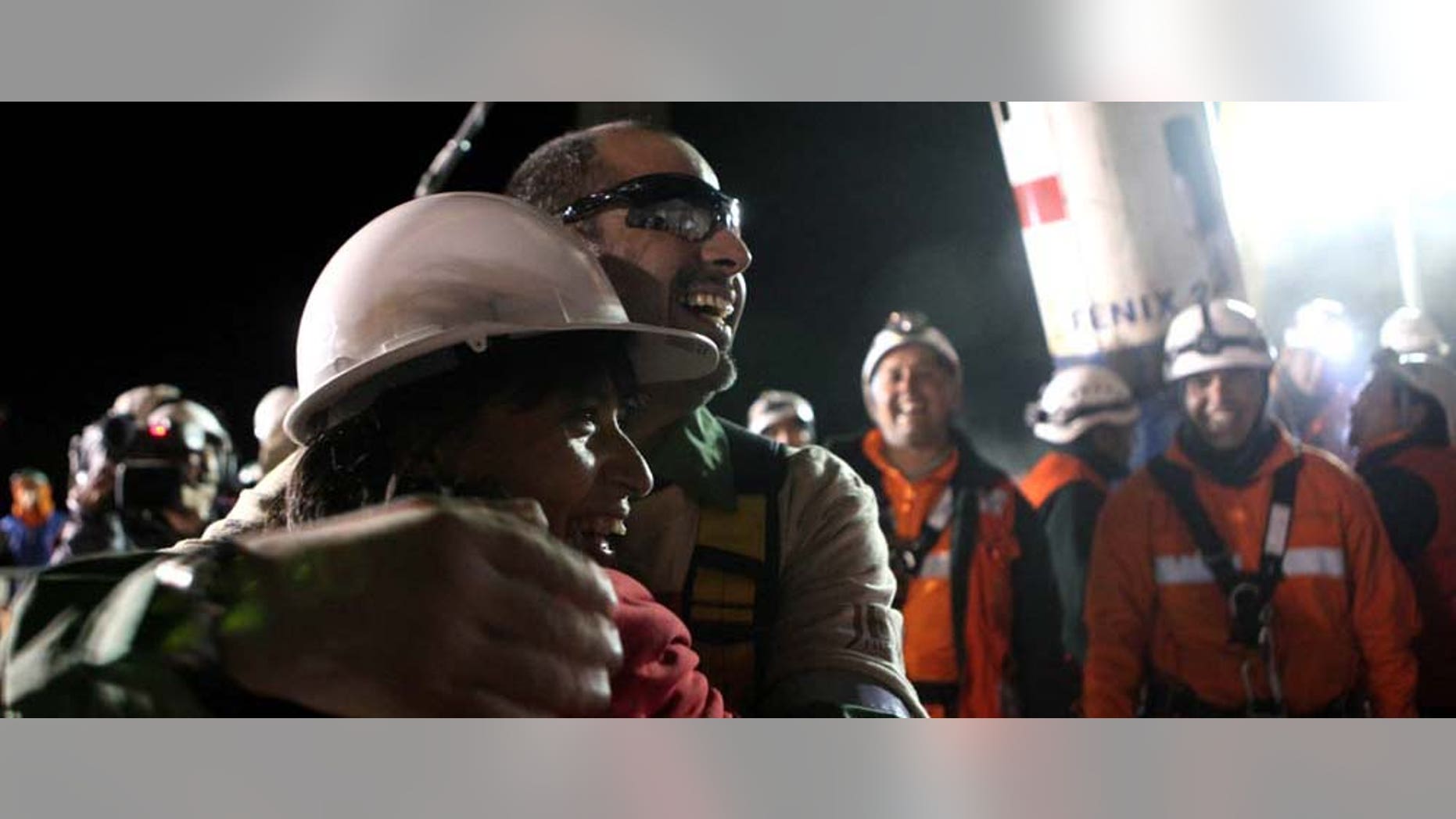 The 33 Chilean miners who spent more than two months trapped 700 meters (2,295 feet) underground discussed the possibility of cannibalism in the first days of their ordeal, one of them said.
"It was kind of who died first, that's where we were, he who died first ... the rest will go there, like the little animals," Samuel Avalos said in a documentary aired Sunday night on Chile's TVN public television network.
"17 Days Buried Alive," a co-production of TVN and the BBC, was broadcast four days ahead of the first anniversary of the dramatic rescue at the San Jose Mine in northern Chile's Atacama Desert.
The documentary focuses on what was happening underground during the nearly three weeks it took teams on the surface to make contact with the miners trapped by the Aug. 5, 2010, cave-in.
In those desperate first days, the miners had to conserve the little food left in the shelter. Every 48 hours, each man received a ration of two teaspoonfuls of tuna, half a glass of milk and half a cookie.
Efe contacted Avalos on Monday to ask about his statements in the documentary, but he declined to comment.
The idea that the trapped miners pondered a resort to cannibalism was raised earlier this year by the Chile correspondent for Britain's Guardian newspaper, Jonathan Franklin, in his book about the incident, "33 Men."
In the book, Franklin quoted miner Mario Sepulveda as telling him: "Food or no food, I was going to get out of there. I had to think about which miner was going to collapse first and then I started thinking about how I was going to eat him. I wasn't embarrassed, I wasn't scared."
The miners' story reminded many of that of the Uruguayan rugby players who resorted to cannibalism before being rescued after their airplane went down in the Chilean Andes in 1972, an episode recounted in the book and film "Alive."
Follow us on twitter.com/foxnewslatino
Like us at facebook.com/foxnewslatino