Chile bishop apologizes for not investigating abuse promptly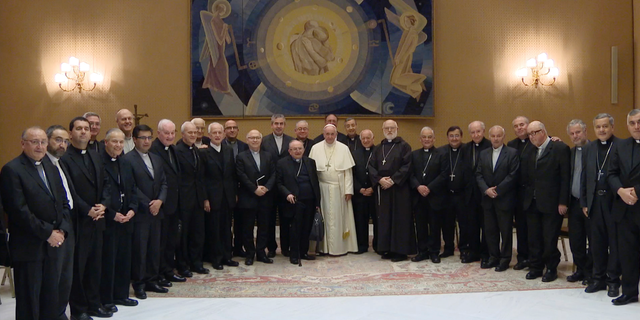 NEWYou can now listen to Fox News articles!
SANTIAGO, Chile – A Chilean bishop apologized Saturday for not promptly investigating a reported case of sexual abuse in his diocese, a day after every bishop in the South American country offered to resign over what Pope Francis said was their negligence in protecting children.
"I want to apologize for my actions in this case," said Bishop Alejandro Goic, referring to abuse allegations made in a report by Chile's T13 television against priest Luis Rubio.
In the report, Rubio acknowledges having sent pictures of himself naked to a false profile of a minor set up on Facebook to catch him.
Elisa Fernandez, who worked in the youth ministry in the community of Paredones, told T13 that she repeatedly informed Goic about the abuses, but the bishop always demanded proof.