Chavez's Health Watch: From Silent Night to Twitter Nights in Caracas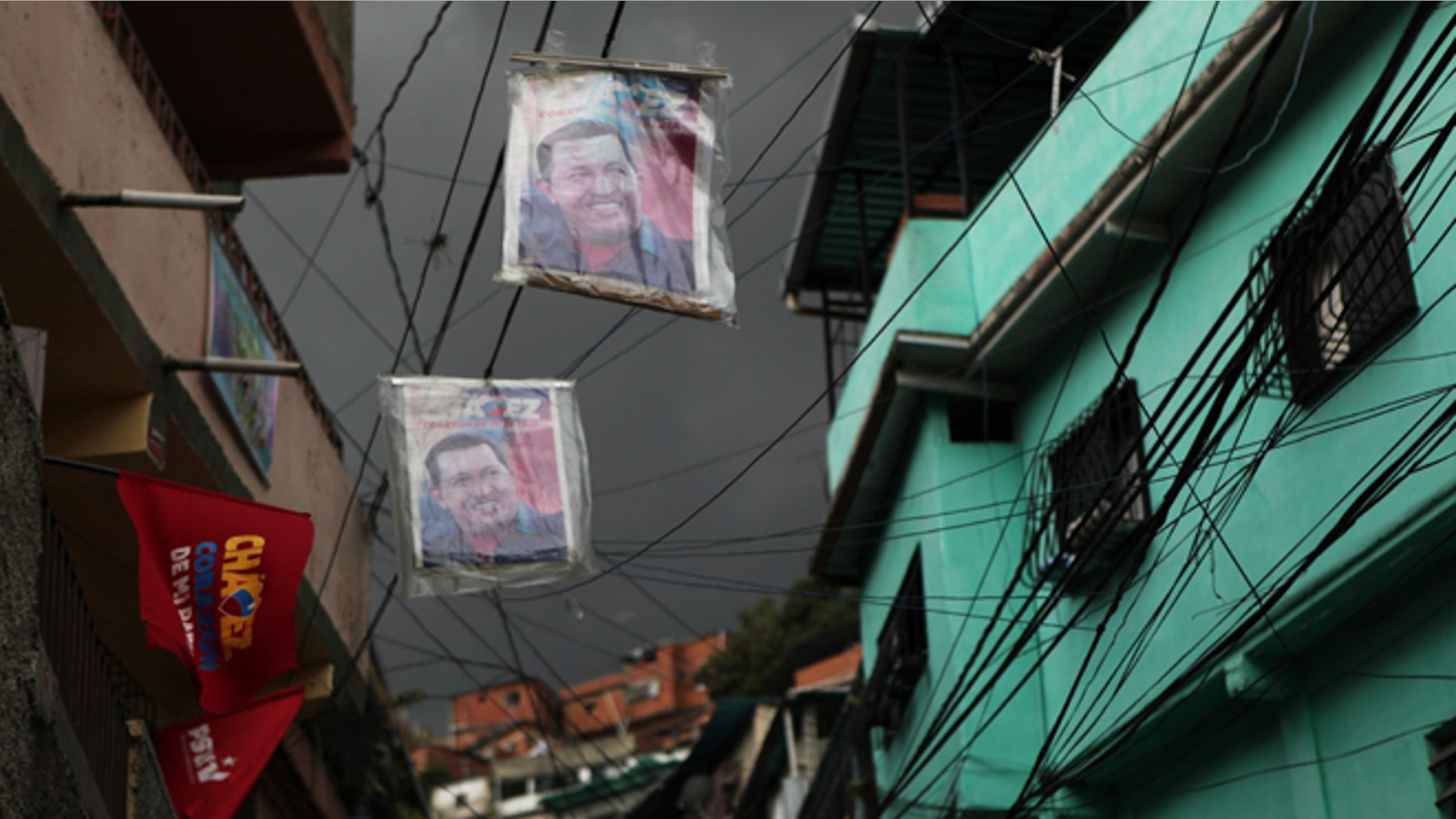 Caracas – The most sought-after present during this Christmas season here in Venezuela? A tidbit of information regarding the health of President Hugo Chávez, a scarce and murky commodity after his six-hour surgery performed over three weeks ago in Havana.
However, no matter how poor the information flow was at first, the picture that has emerged in the last few days is clear, and it is one of a seriously ill president, a government scrambling to stay in power and an opposition ready (and some say too eager) to step in and step up.
The confusion started at Miraflores itself: "Chávez is exercising", Vice President (and appointed successor) Nicolás Maduro said only days after the December 11 operation. A lot of Venezuelans believed him ― the sports-crazy and former baseball player Chávez was often seen on TV jogging and playing ball with members of his cabinet, sometimes right after one of his previous surgeries.
But the Twitter rumor mill got going: Chávez, a 58 year-old grandfather, was in worse shape than Maduro had admitted. Eventually, just before New Years, the VP changed his tune: The President was not exercising, but barely able to "squeeze" his hand. In an interview with state media network Telesur he spoke of "new complications" for the President, who was facing "the toughest adversity" yet during his rule.
Since then more and more worrying details and rumors have emerged, yet the facts are the most worrisome: Maduro, who announced he was returning to Venezuela on Wednesday, was not back Thursday morning, and Diosdado Cabello, President of the National Assembly (the man constitutionally in line to succeed Chávez) traveled to Cuba Wednesday night. So the three more influential men in Venezuelan politics are all in Cuba now, and at least one of them is in very bad health.
And then, the unsettling announcement made Wednesday (just a few hours before Cabello got into the plane to Havana) of an extraordinary National Assembly session on Saturday Dec. 5, which could clarify a lot about Chávez's prognosis and his succession.
Political analyst and statistician Luis Vicente León sees a regime that aims to stay in power as long as possible, by controlling the information, but saddled with a gravelly ill leader. "The 'Chavistas' clearly want a mechanism that aims toward keeping Maduro in power," he said. "They are not willing to call on new elections, that's clear. It is more effective to have Maduro as acting President and candidate. If you don't have the original (Chávez) and you are about to launch a clone (Maduro), you will need every added value possible."
In a temporary absence, Leon explained, Maduro could be acting president for 90 days and up to 6 months according to the Constitution, but presidential elections could not be called on until a permanent absence is declared.
Some are saying the first move toward this "new elections in three months" road map is Saturday's extraordinary session, on which there's always the possibility that a new legislator is elected President of the Assembly, meaning that the "most likely to succeed Chávez" could be decided that day.
So the January 5th Assembly session looms large over the political horizon. The opposition, a minority, has already said they will ask for Chávez to be considered "temporarily absent" from the office of President.
Opposition lawmaker Carlos Michelangeli, who is "already packing" his bags for the Saturday session, says the government is not doing what it should be doing and new Presidential elections are in order.
"What the government should be doing is seeking to get all Venezuelans to work together," he told Fox News Latino. "Instead, we really don't know what they are going to come up with one minute to the next", he added. Michelangeli, who represents Anzoategui state in Eastern Venezuela, said he is clear about one thing: "Once a permanent absence is declared, we will ask for new, free and peaceful Presidential elections".
And with the help of some of the few strays from amongst Chávez's supporters in the Assembly, this minority could turn into a majority and decide to call for new Presidential elections to be held in 90 days.
Uncertainty is the word these days in Venezuela.
Follow us on twitter.com/foxnewslatino
Like us at facebook.com/foxnewslatino