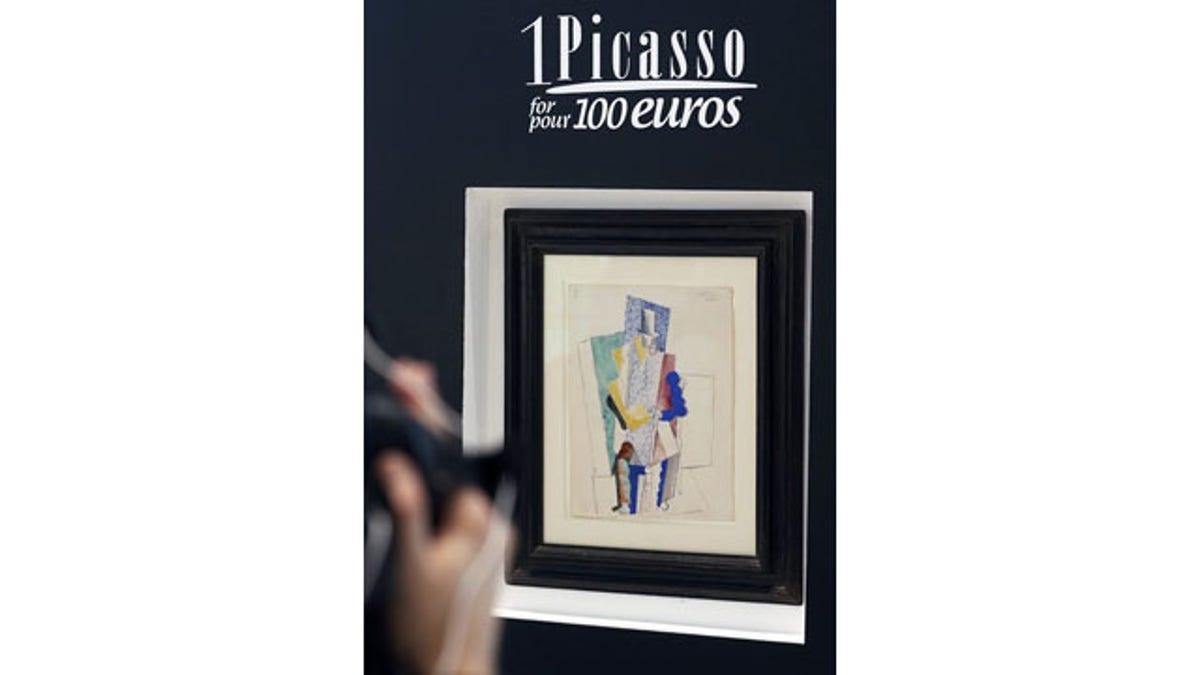 A charity will raffle off an original painting by modern artist Pablo Picasso Wednesday after putting approximately 50,000 entry tickets up for sale at under $150 apiece.
The 1914 work, ""Man in the Opera Hat," which features vivid shapes in opaque gouache paint, dates from the Spanish master's cubist period and is valued at approximately $1 million.
The tickets have been for sale online since April at a cost of 100 euros (approximately $138), but one lucky person will be chosen at random Wednesday at Sotheby's in Paris. The painting is owned by the International Association for the Safeguard of Tyre, who received it from an anonymous donor who bought it from a gallery in New York City.
The charity, which is registered with the United Nations Educational, Scientific and Cultural Organization (UNESCO), states that its aim is to preserve and promote the ancient city of Tyre, located in Southern Lebanon, approximately 43 miles from Beirut.
The organization hopes to raise 5 million euros ($6.9 million) from the sale of the tickets. The Daily Telegraph reported two weeks before Wednesday's draw that all but 10,000 of the tickets had been sold.
Picasso's family has given the raffle their blessing, with his grandson Olivier saying in a statement that his relative "would have been amused to be involved in such an operation."