Catapult Used to Fling Drugs Across US-Mexican Border, Authorities Say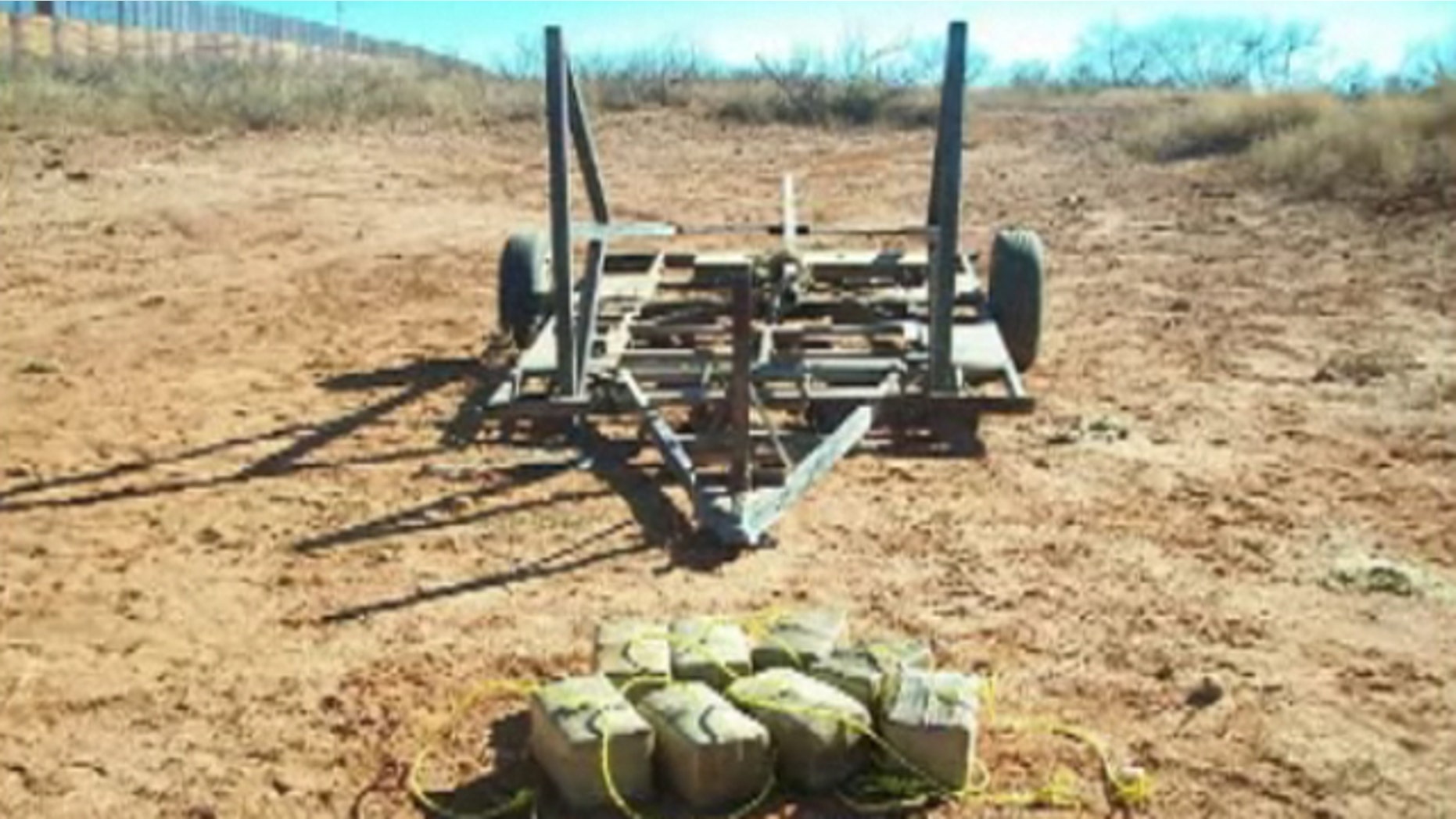 Who needs elaborate underground tunnels or rigged up cars to smuggle drugs into the U.S.?
All some drug smugglers need, evidently, is a giant sling to hurl drugs over the border.
Months after Mexican troops found catapults used by drug smugglers on the US-Mexican border, soldiers said they have found two more.
The two catapults, similar to a giant medieval-looking sling, were seized by the Mexican army; they were being used to fling packages of marijuana across the border into Arizona.
A military statement Tuesday says an anonymous tip led troops to a house in the border city of Agua Prieta, where they found a catapult in the bed of a pickup truck and another inside the house.
It says soldiers also seized 1.4 tons of marijuana during Monday's raid in Agua Prieta, which is across the border from Douglas, Arizona.
The catapults are the latest creative method drug smugglers are using to carry drugs across a more beefed up border.
In January, black and white video captured drug smugglers loading catapults that flung packages over the border fence.
In that case, Border Patrol agents working with the National Guard contacted Mexican authorities, who went to the location and disrupted the catapult operation.
The three-yard tall mobile catapult, which was moved on a flatbed towed by a sports utility vehicle, was just 20 miles from the U.S. border.
Authorities said then that it was the first time they had seen this smuggling method used by local drug traffickers.
Based on reporting by The Associated Press.
Follow us on twitter.com/foxnewslatino
Like us at facebook.com/foxnewslatino