Captive in Kuwait: Contract dispute leaves 100 Americans stranded on US Army bases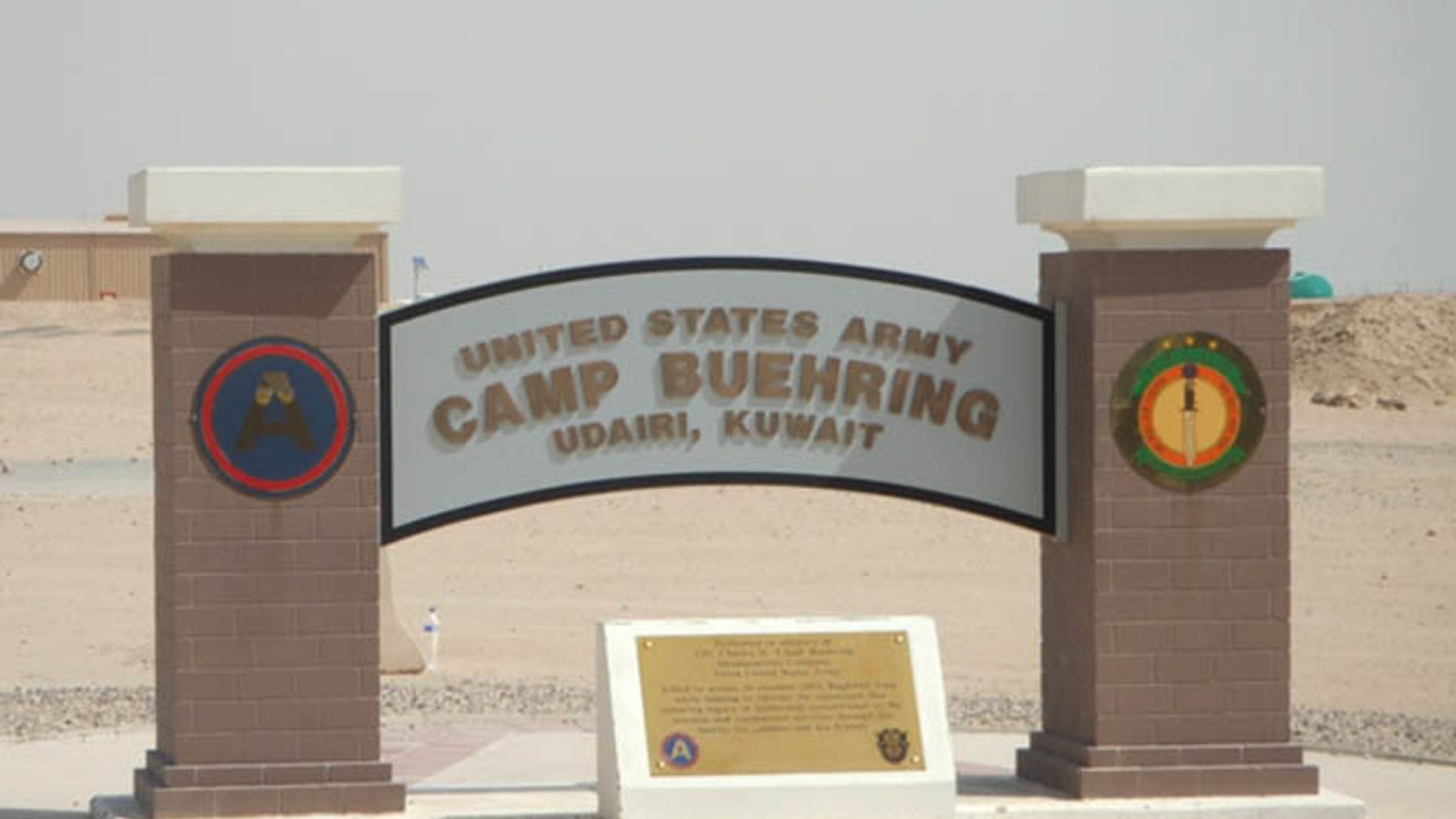 At least 100 American citizens have been trapped for months on two U.S. bases inside Kuwait after local police unjustly issued warrants for their arrest, a U.S. defense contractor told FoxNews.com.
Most of the Americans were working as Arabic translators for Global Linguist Solutions, which ended a lucrative deal with its sponsoring Kuwaiti subcontractor, Al Shora International General Trading & Contracting and signed on with another company. Sources told FoxNews.com Al Shora's managing director is the sister-in-law of the Kuwaiti prime minister.
When the contract ended Feb. 17, Al Shora refused to transfer the employees' visas to the new Kuwaiti subcontractor and falsely accused the Americans of being "runaways and absconders," according to Charles Tolleson, president of Global Linguist Solutions. His company has barred workers from leaving the bases since May 31 to protect them from arrest and imprisonment.
[pullquote]
"My biggest concern is the safety and security of my employees in Kuwait," he said.
One of the employees, who contacted FoxNews.com Tuesday morning from Camp Buehring, said, "If we leave the base, we could be arrested by the Kuwaiti authorities, jailed or deported."
"We cannot see the doctor even for an emergency," said the woman, who asked that her name not be used. "Everybody here is under stress because a lot of us here need to go home. Our families are worried about us. We need to see our kids... We don't see any hope. We're dealing with a corrupt company in Kuwait that has fabricated charges against us."
She said the Al Shora's managing director "cancelled all of our visas here, so we became illegal."
Camp Buehring is in the Kuwaiti desert, about 25 miles south of the Iraqi border. Other employees of Global Linguistics are similarly stuck at Camp Arifjan, another U.S. Army base inside Kuwait.
Al Shora is demanding $22 million from Global Linguistics in order to transfer the employees' visas to the new company, Kuwaiti Resources House, sources said. Under Kuwaiti law, foreigners cannot work in the country unless they are under the sponsorship of a private Kuwaiti company.
After his company re-bid its contract several months ago and opted to chose the new Kuwaiti company, "Al Shora basically embarked on a campaign to destroy my company," Tolleson said.
"There's no contract dispute. I don't even have a contract with them anymore," he said of Al Shora. "If a sponsor is no longer a sponsor, they are required to simply transfer [the visas] to the new sponsor. This happens all the time. They won't do that, and that violates the terms of their former contract."
A representative from the Kuwaiti prime minister's office said he was not aware of the situation.
"This is the first time I heard about this," the representative, who declined to give his name, told FoxNews.com. "This kind of behavior has never happened."
He had no comment when asked if the Al Shora's managing director was related to Kuwaiti Prime Minister Jaber Al-Mubarak Al-Hamad Al-Sabah
Tolleson said that when he approached the U.S. military about the situation, "I was told this is my problem."
The office for the U.S. Ambassador to Kuwait referred all inquiries on the matter to the U.S. State Department.
"The U.S. Embassy in Kuwait is aware of the commercial dispute involving a Department of Defense contractor and a local Kuwaiti company," Beth Gosselin, as a State Department spokeswoman, told FoxNews.com. "That dispute has had an impact on a number of private U.S. citizens working in Kuwait.
"The protection of U.S. citizens overseas is one of our highest priorities," Gosselin added. "The U.S. Embassy is working with the private U.S. citizens and is providing them with appropriate consular assistance. The Embassy continues to monitor the situation closely and is encouraging an immediate resolution to this difficult issue."
At least three of the linguists reportedly spent seven days in a crowded, filthy jail after being caught outside their base. Majdi Abdulghani was detained by police May 9, as he prepared to board a plane on an approved trip to Jordan to visit his sick mother, the military newspaper Stars and Stripes reported. He spent seven days in jail before being flown back to the U.S., according to the newspaper.