Canadian farmer claims his huge cow is an inch bigger than viral star Knickers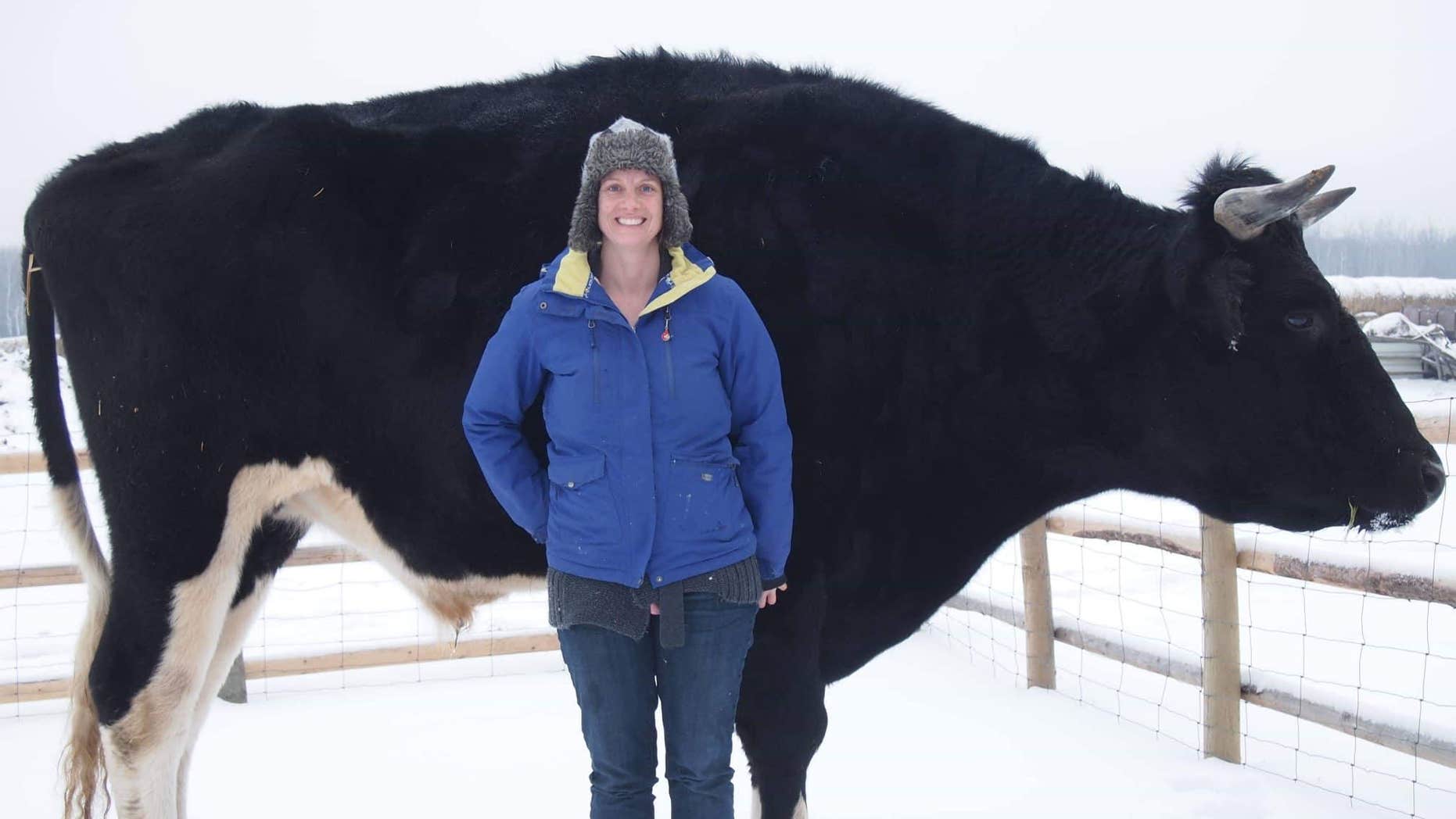 A Canadian farmer claims his super steer is an inch taller than the viral Australian cow which has been hogging the headlines.
Karl Schoenrock says his own Holstein steer Dozer is just over 6 feet, 5 inches tall, calling him a "gentle giant".
Australian cow, Knickers, became a viral star after a video emerged of him towering above other farm beasts.
CLICK HERE FOR MORE FROM THE SUN
The enormous 1.4-ton beast which has been saved from getting the chop at the abattoir, won social media fame.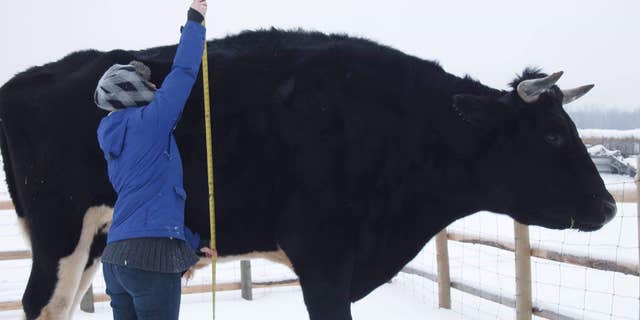 But Dozer's owners Karl and Raelle, who run Kismet Creek Farm in Manitoba, decided to see how their bovine measured up.
To their surprise, he had grown two inches taller than the last time they sized him up.
ENORMOUS COW THAT WEIGHS MORE THAN A CAR IS SAVED FROM THE SLAUGHTERHOUSE
"He's just the friendliest animal," Schoenrock said. "He's not very intimidating at all, except for his size. If you stood next to him he'll just lay down next to you."
This article originally appeared in The Sun. For more from The Sun, click here.