Canadian court orders reconsideration of Congolese asylum bid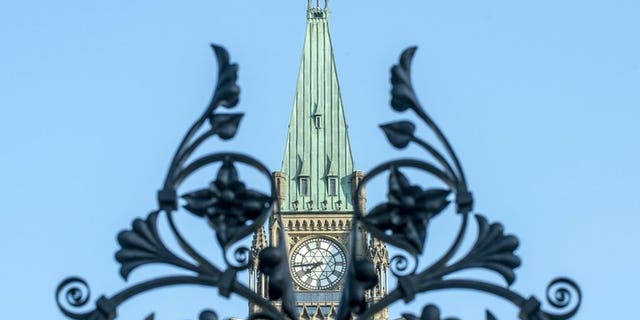 OTTAWA (AFP) – Canada's top court ordered a refugee board Friday to reconsider its denial of a Congolese bureaucrat's asylum bid.
The Immigration and Refugee Board had rejected Rachidi Ekanza Ezokola's refugee claim after he moved to Montreal from New York with his wife and eight children in January 2008.
It had concluded that he was complicit by association in war crimes and crimes against humanity committed by his government.
But the country's high court said Friday that guilt by association in war crimes was not reason enough to turn him away.
Ezokola had been the economic adviser and second embassy counselor to the Democratic Republic of Congo's United Nations mission in New York for three years.
He had previously been a public servant in the DRC, acting principally as an economic advisor.
During his years working for the Congolese government, however, his country was ravaged by massacres, rapes, arbitrary arrests and torture.
When he landed in Canada, he told authorities that "he could no longer work for the government of President (Joseph) Kabila, which he considered corrupt, antidemocratic and violent," according to court documents.
He further claimed that "his resignation would be viewed as an act of treason by the DRC government, and that the DRC's intelligence service had harassed, intimidated, and threatened him."
The DRC intelligence service, he explained, suspected him of having ties to former vice president and opposition leader, Jean-Pierre Bemba, who was forced into exile and arrested in Belgium on an International Criminal Court warrant for alleged war crimes.
He appealed the refugee board's decision all the way to the Supreme Court, which ruled: "To exclude a claimant from the definition of 'refugee'... there must be serious reasons for considering that the claimant has voluntarily made a significant and knowing contribution to the organization's crime or criminal purpose."
"Decision makers should not overextend the concept of complicity to capture individuals based on mere association or passive acquiescence," the nine Supreme Court justices said.
The ruling effectively quashes a lower court finding that a senior official in a government could be found to be complicit in the crimes of the government simply by "remaining in his or her position without protest and continuing to defend the interests of his or her government while being aware of the crimes committed by the government."
It also brings Canada's refugee criteria in line with international norms.
Interveners in the case included the UN High Commissioner for Refugees, as well as rights and civil liberties groups.