Cameron readies big welcome for German chancellor, but disagreements over Europe may mar visit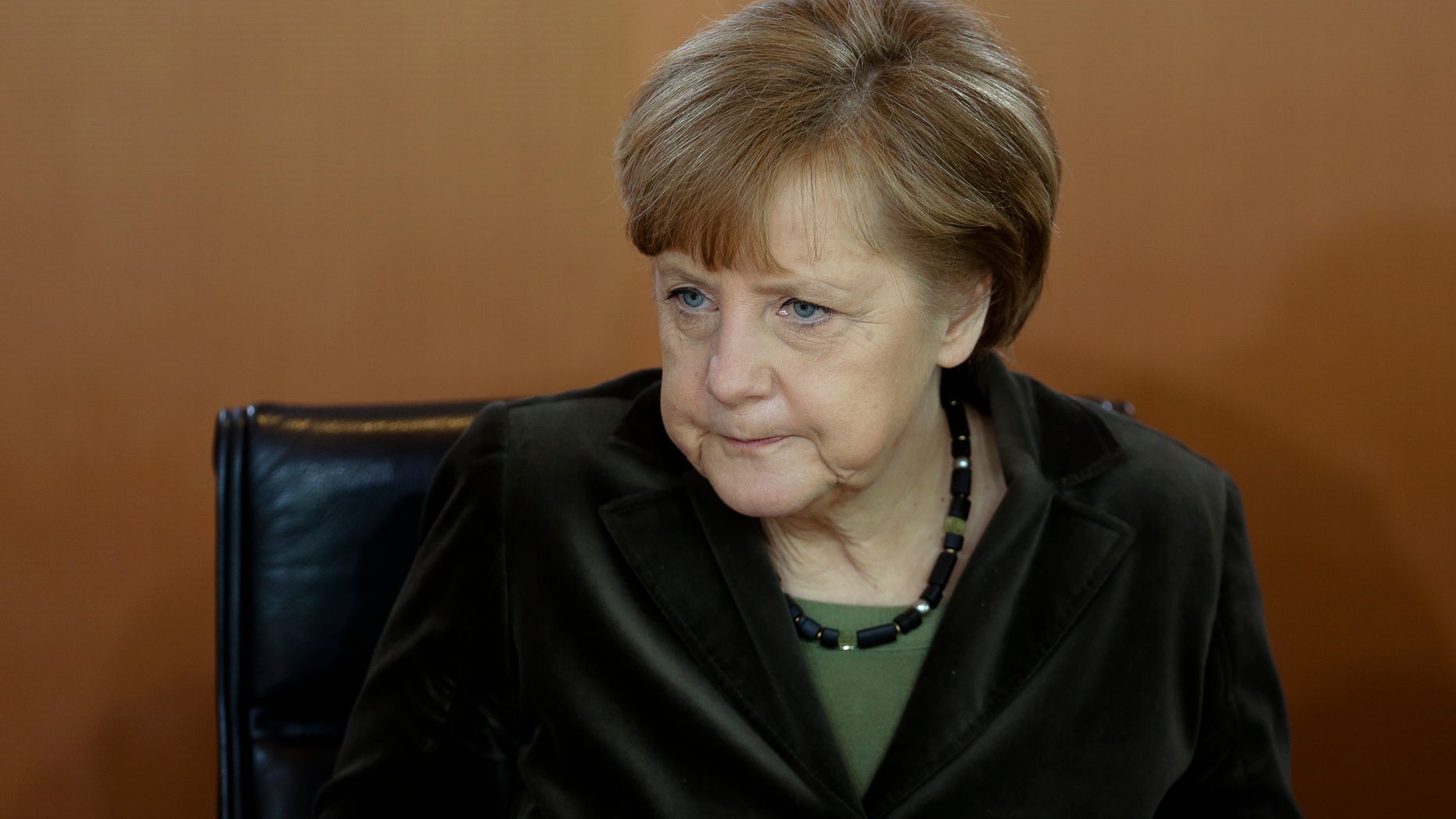 LONDON – German Chancellor Angela Merkel has an audience with the queen, an address before both houses of Parliament and a visit to Downing Street when she arrives in Britain Thursday.
Far better, commentators have noted, than the trip to an air base and the pub lunch British Prime Minister David Cameron offered French President Francois Hollande last month.
Fielding questions in Parliament Wednesday, Cameron seemed excited for her visit, noting that "my admiration for Angela Merkel is enormous" and joking that "there are many things that she's achieved that I would like to copy, not least getting re-elected."
The pomp and the flattery may have something to do with Cameron's desire to bring Merkel on board with his calls to reform of the European Union — something the two are almost certain to discuss after Merkel's speech. Cameron is under pressure from the euroskeptic U.K. Independence Party, and needs allies if he's going to push back against Brussels.
"If we are going to get anywhere in our plans to reform the EU ... then we need her on our side," Boris Johnson, the mayor of London and a member of Cameron's Conservative Party, wrote in an op-ed Monday.
But Germany has reacted coolly to Britain's push to reverse the process of European political integration. German ministers snubbed British Foreign Secretary William Hague when he came to Berlin to speak about the issue last year, and if Merkel tells Parliament she wants a stronger EU, it will make for an awkward drive back to Downing Street.
Some say the issue is already driving a wedge between the two countries.
"They have never been further apart," Gisela Stuart, a German-born lawmaker with the opposition Labour Party, told The Associated Press.