Cameron caught 'chillaxing' as bride poses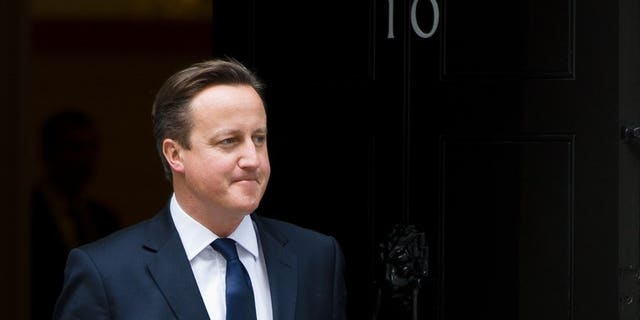 LONDON (AFP) – What's a prime minister to do? Facing the prospect of a family wedding just hours after a gruelling G20 summit, David Cameron grabbed forty winks on a bed -- unaware that his sister-in-law was posing for the camera in front of him.
The resulting photograph of the snoozing, bare-footed British premier asleep on a four-poster bed in the background of a shot of the impeccably made-up bride-to-be Alice Sheffield was splashed across the British press on Friday.
"Who's that chillaxing on the four-poster?" asked a caption on The Times's front-page picture, poking fun at Cameron's reputation for regularly taking time out.
The photograph was taken on September 7 at the wedding near York in northern England of 32-year-old Sheffield, the half-sister of Cameron's wife Samantha.
Cameron had just returned from the G20 summit in St Petersburg.
The picture was posted on the Instagram page of Emily Sheffield, Samantha Cameron's younger sister and deputy editor of British Vogue magazine, but was reportedly removed late Thursday.
Alice Sheffield, who runs a small cosmetics company, married Etienne Cadestin, a 27-year-old French "sustainability and energy consultant" for an upmarket estate agent.
The photograph emerged just weeks after an apparently sunburned prime minister was photographed on a beach in Cornwall changing out of his swimming trunks with just a Mickey Mouse towel to protect his modesty.
Cameron has often been accused of "chillaxing" -- a combination of relaxing and chilling out -- after he revealed he enjoys four glasses of wine on a Sunday and plays tennis against a machine he nicknamed "the Clegger" after Deputy Prime Minister Nick Clegg.
His ability to separate his private life from his professional duties is held up as a rare talent by his supporters, but others see it as complacency.