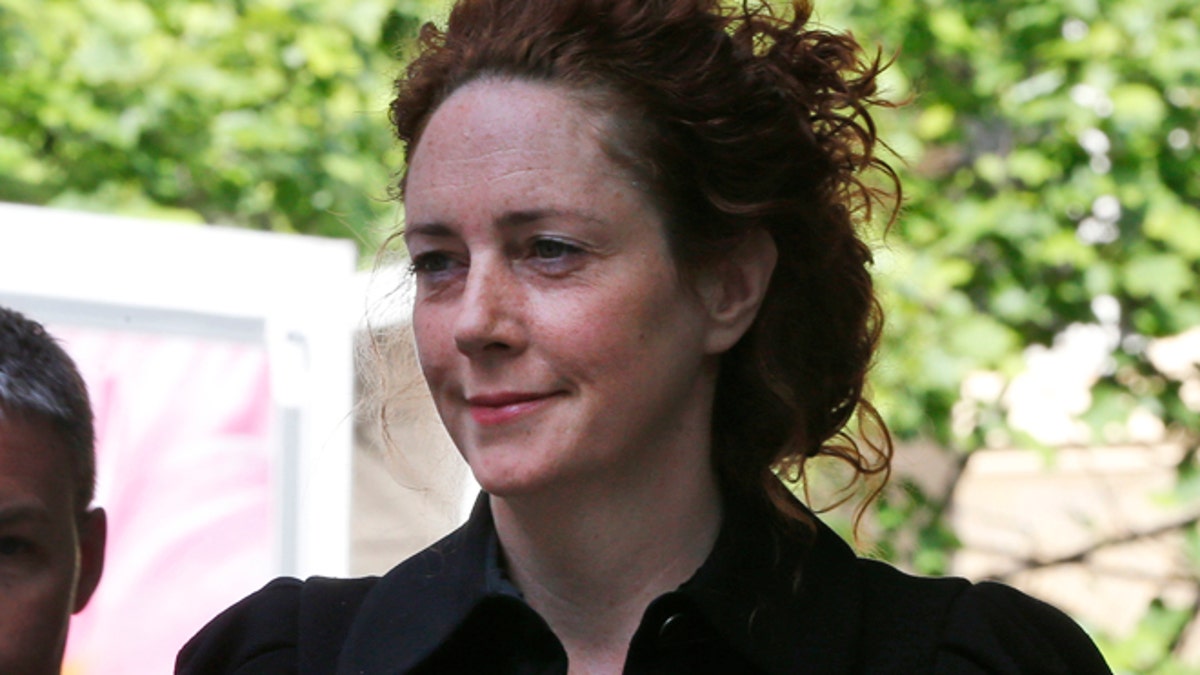 LONDON – The former chief executive of Rupert Murdoch's News International on Wednesday denied charges of phone hacking, bribing public officials and trying to thwart a police investigation into tabloid wrongdoing.
Rebekah Brooks answered "not guilty" in a firm voice to five charges at a court hearing at London's Southwark Crown Court.
The 45-year-old former editor of Murdoch's News of the World and Sun tabloids is one of the key figures in Britain's phone-hacking scandal. She appeared along with a dozen others, mostly former News International employees, facing similar charges over the scandal that rocked Britain's establishment.
Also in the crowded dock were Brooks' husband, Charlie Brooks, and former News of the World royal reporter Clive Goodman, who like Brooks entered pleas of "not guilty" and also will face criminal trials.
The phone hacking scandal erupted in 2011, after it was revealed that journalists at News International's now-shuttered News of the World tabloid routinely hacked into the voicemail messages of celebrities, members of the royal household and other people in the public eye, including crime victims and a murdered 13-year-old girl.
The scandal led Murdoch to close down the News of The World and spawned large police investigations into phone hacking, computer hacking and the bribery of officials for information.
Allegations of wrongdoing have since spread to other papers outside the Murdoch empire, and scores of journalists, police officials, and executives have been arrested or dismissed from their jobs.
Brooks is accused of five counts of intercepting voicemail messages, conspiracy to commit misconduct involving public officials and obstructing a police investigation by withholding evidence.
Wednesday's hearing saw more than a dozen defendants, close to 30 bewigged lawyers and a large press contingent crammed into a London courtroom.
Several former News of the World Staff, including ex-chief reporter Neville Thurlbeck, former news editor James Weatherup and former managing editor Stuart Kuttner, also denied intercepting voice mails.
Defendants including Charlie Brooks; former News International security staff Mark Hanna, Lee Sandell and David Johnson; driver Paul Edwards; and Rebekah Brooks' former assistant, Cheryl Carter, denied trying to pervert the course of justice by concealing documents, computers and other material from the police.