British retail sales fell unexpectedly in August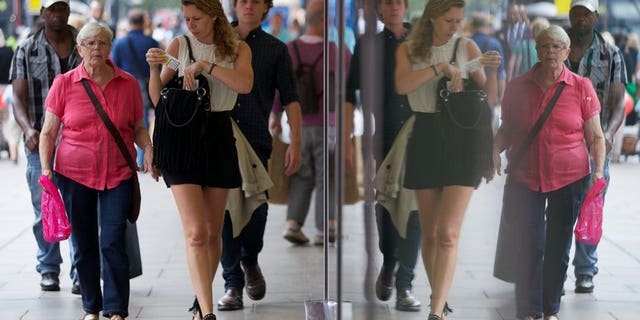 LONDON (AFP) – British retail sales fell unexpectedly in August after unusually hot weather in July had fuelled spending on food, drinks and summer clothing, official data showed on Thursday.
Sales slid by 0.9 percent in August from the level in July, the Office for National Statistics (ONS) said in a statement.
The reading confounded market expectations for a gain of 0.3 percent, according to analysts polled by Dow Jones Newswires, and followed a 1.1-percent jump in July.
The ONS added that the biggest downward pressure was food sales, which sank by 2.7 percent on the month.
"The main story is that food sales fell 2.7 percent month-on-month, reversing the sharp weather-related gains in July when people were eating out in the sunshine," said ING economist James Knightley.
Retail sales -- an important indicator of consumer confidence -- grew by 2.1 percent in August compared with one year earlier, according to the ONS data. Analysts had expected a larger gain of 3.1 percent.