British police identify 39 Vietnamese migrants found dead inside refrigerated truck last month
Police in Britain announced Thursday that the bodies of all 39 people found dead last month inside a refrigerated truck -- where they'd been crammed by human traffickers trying to smuggle them into the country -- have been identified as being from Vietnam.
The disclosure was made after all the families of the victims were notified, according to Sky News.
"It is only right that we provide an opportunity for family members to take in the news confirming the death of their loved ones before releasing any further information," said Caroline Beasley-Murray, Essex County senior coroner. "Our thoughts remain with the families and friends of those whose tragic journey ended on our shores."
The bodies of the 31 men and eight women were found inside a truck container at the Waterglade Industrial Park, about 25 miles east of London, on Oct. 23. Since then, investigators have arrested several people in connection with the incident and are currently searching for two brothers from Northern Ireland.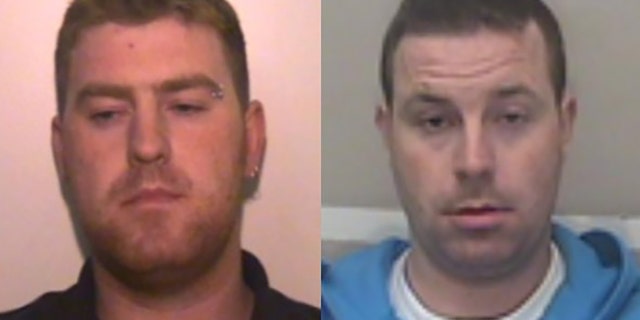 BRITISH POLICE SAY FINDING BROTHERS WANTED IN CONNECTION TO TRUCK DISCOVERY IS 'CRUCIAL' TO THEIR INVESTIGATION
Ronan Hughes, 40, and Christopher Hughes, 34, are both wanted on suspicion of manslaughter and human trafficking, Essex Police said last week. The brothers are from Armagh in Northern Ireland, but also have connections to the Republic of Ireland.
Maurice Robinson, the 25-year-old driver of the truck, was arrested soon after the bodies were discovered. Robinson, also from Northern Ireland, was charged with 39 counts of manslaughter, conspiracy to traffic people, conspiracy to assist unlawful immigration and money laundering. He is next due in court on Nov. 25.
A man and a woman, both 38, and a 48-year-old man were also arrested on suspicion of manslaughter and suspicion of conspiracy to traffic people. They were later released on bail, police said.
CLICK HERE FOR THE FOX NEWS APP
Investigators say the truck's container -- which is registered in Bulgaria -- entered the U.K. via ferry after leaving the Belgian port of Zeebrugge.
The front of the truck is believed to have originated in Northern Ireland.
Fox News' Stephen Sorace, Lucia Suarez and Brie Stimson contributed to this report.