British lawmaker criticized for joining reality TV show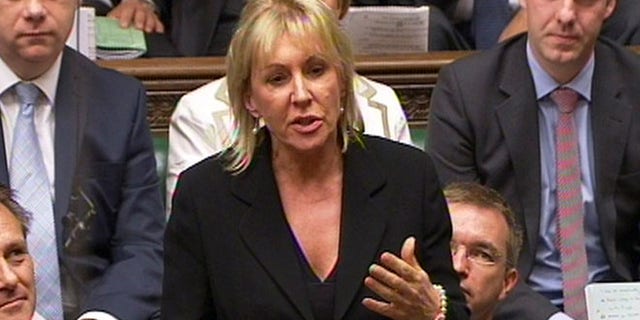 LONDON – A British lawmaker is swapping the political jungle for the Australian rainforest and becoming a contestant on a reality TV show.
Conservative legislator Nadine Dorries is facing criticism for taking part in "I'm a Celebrity ... Get Me Out of Here," which strands C-list celebrities in the Australian wilderness and subjects them to trials involving assorted creepy-crawlies.
Dorries was criticized Tuesday for taking up to a month off from her parliamentary duties. Former Conservative legislator Harry Greenway called the decision "outrageous."
In 2006, lawmaker George Galloway appeared on the TV show "Celebrity Big Brother" -- and was widely mocked for escapades that included lapping imaginary milk while pretending to be a cat.
Dorries is an outspoken backbencher, best known for her prolific blogging and anti-abortion stance.