Bomb scare at British nuclear shipyard found to be a hoax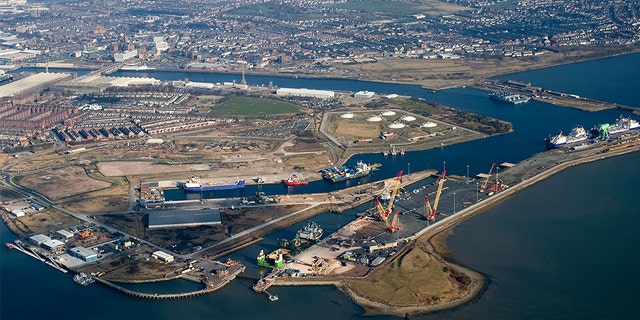 An anonymous report of a bomb at a nuclear submarine shipyard that caused the evacuation of the port has been declared a hoax, officials say.
The port, located in Barrow-in-Furness, is used by BAE Systems, an international defense, security and aerospace company. An employee told The Mail all staff had been evacuated. An anonymous tip was reportedly called in Wednesday morning alleging that there was a bomb on one of the vessels on site, but after an extensive search, no such device was found, The Guardian reports.
A spokesperson for BAE systems first confirmed an incident took place and that one of the oldest docks at the shipyard, the Devonshire Dock Complex, had been closed.
BRUSSELS ARE CLOSE TO EU CLEARED AFTER BOMB ALERT
"We can confirm there is an ongoing incident at our Barrow site and we are liaising with Cumbria Police who are carrying out an investigation," the spokesperson said. "As a precaution, the Devonshire Dock complex has been closed. Staff, contractors and local residents are being kept informed."
Later on, the company issued an update that the area was clear and that they had proceeded with emergency protocol to ensure the safety of employees.
CLICK HERE TO GET THE FOX NEWS APP
"Following an extensive sweep of the Devonshire Dock complex (DDC), including the four Astute class submarines in build, nothing suspicious was found. We expect to be able to close the incident shortly," BAE Systems said.
"Our first priority is always the safety of employees, the site and local residents, so in accordance with our emergency procedures, we made the decision to release personnel from the DDC earlier today. This was purely precautionary."
There were no injuries as a result of the hoax, and employees working the evening shift were permitted to enter the port as normal.